Freecom 512GB External USB mSSD MAXX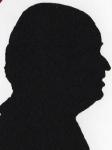 SSD drives always carry a substantial premium over conventional hard drives, however the price of storage is one of the few things that continue to drop, while we are meant to have low inflation few have seen real wage growth for many years.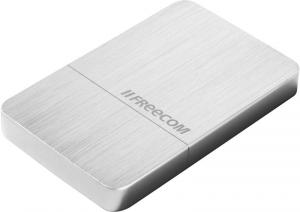 click image to enlarge
While an external hard drive used to be almost as big as an internal drive, then when they went from 5¼ inch to 3½ inch things began to tumble in size as well as cost. Original USB drives needed external power as well as that provided by the USB bus, now few if any USB drives – however large – require more power that delivered by the USB bus.
This drive is tiny at 9x5.5x1cm and weighs only 69 grams, with its box and lead its 156grams.
It comes pre formatted in FAT 32 which means equally useable on a MAC or a PC but does means files larger than 4GB cannot be directly written from a PC. You can of course reformat either with the formatter supplied on the drive or with Windows format tool.
A test I used on this drive over three weeks was to do my weekly backup to the device.
The first week I used a USB2 port and the 160GB that the compressed backup takes took 130 minutes and as this was FAT 32 this means it had to sub divide in 4GB chunks. The next week the same backup this time using a USB3 port on the same PC took 50 minutes. The third week once the drive had been reformatted as NTFS and again in the same USB3 port took 48 minutes.
Being so small it will easily fit in a shirt pocket but do remember this is an SSD drive so maybe best to keep it in the neat hard sided small padded box after all the box is only 12x7x3.5cm and also contains both a USB C to USB C lead (16cm) and a similar length USB C to USB lead. While on the box contents there is a tiny fold out sheet 'Quick Installation Guide' which although clear in the instructions is also in very small type, so if unsure dig out the magnifying glass.
Although this drive is stated to be 512GB the figure is of course somewhat less as the actual figure is a difference between '1000 and 1024' the unit used so the actual space is 476.8GB which using the other calculation is 512,104,494,208 bytes.
Other tests on other machines were of course conducted but the basic 130 minutes to write 160 GB of data on it via USB2 against 50 minutes to write the same data on USB3 give a good indication of the speed differential available using USB3 against USB2. However a faster machine might show even greater speed differential as might data from a different file type uncompressed as opposed to compressed.
This is a very nice small unit but of course you are still paying a large differential to get an SSD drive over a conventional hard drive.
The mSSD MAXX 512GB drive from Freecom is available from Amazon for £244.19 and this item delivered to you for free.