Exploring a Mind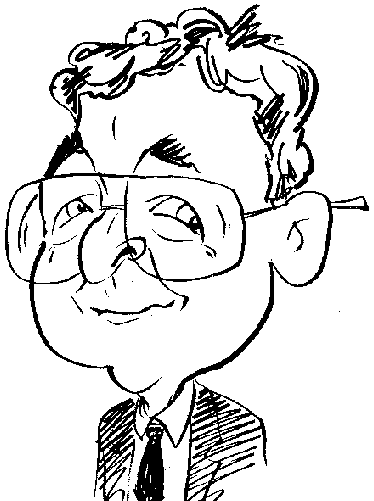 Rather than a faraway place or fairy tale land, this next game is based closer to home as you explore the mind of a disturbed young woman.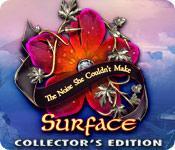 click image to enlarge
Developed by Elephant Games, and available from various websites, Surface: The Noise She Couldn't Make is a Hidden Object Adventure game that involves the exploration of a mind. Both Standard and Platinum versions of the game are available. This review is based on the Platinum versions which includes a number of bonus items that are either available immediately from the title screen or when the main game has been completed.
An animated 3-D like opening sequence, with commentary, sets the scene as a young woman is found comatose by the side of a road with a bloody knife beside. With no sign of any knife wounds, it is uncertain whether the woman is a victim or criminal. It is up to you, as a psychic, to discover the truth of this state of affairs.
The game's opening menu, based of a shattered glass plate, allows you to access features such as Achievements and My Office which is initially fairly empty of any furniture. You can also create profiles for individual players. Profiles contain the volume levels for music, environment, effects and voice dialogue. There are settings to adjust the game's gamma brightness with a full and wide screen options plus a game's cursor and special effects.
When playing this game there is a choice of three levels of difficulty as you select from Casual, Advanced or Hardcore. These levels have different speeds for the charging of the Hint and Skip features plus the use of sparkles to indicate areas of interest. Whichever is the select level, there are 338 flowers located in the various scenes for you to collect as you journey through chapters entitled Fever, Respiration, Paralysis and Nightmares.
Following a brief video sequence with real actors, you are introduced to your patient by a nurse who explains that the woman is in a coma and unable to communicate. So you need to use your skills to enter the game world that makes up her mind. An optional tutorial leads you through some of the game's features with different types of cursors to indicate when certain actions are available such as examine, pick up and move in certain directions.
Running across the bottom of the screen, as you explore this mind-world of your patient initially known as Jane Doe, are the tools that are available to you. Taking up a central position is the Inventory. This feature stores the articles you collect or are awarded for completing certain tasks.
On the left of the Inventory is a Map feature easily recognisable by the compass emblem. This feature has the ability to transport you between locations and will indicate those places were tasks need to be completed along with scenes not yet visited and those that are not currently available. The Map feature also stores the video clips that have appeared during the game so that you can revisit them to check out any available information.
The right side of the Inventory holds the rechargeable Hint feature. Apart from helping with information as to which direction you should move, a certain amount of time will be required before you can reuse this option. The game's Strategy Guide, with step-by-step instructions and annotated screen grabs, sits below the Hint feature.
There is one further item of screen furniture and this concerns the flowers that you collect during the game. When a bloom is collected a container will appear in the top right corner of the screen so it can be stored. This container will also give you access to a Shop feature where you can purchase goods for the My Office module.
The various scenes making up this game have been designed to represent the different areas of the young woman's troubled mind. These scenes are well drawn with animations to add extra impact. When zooming into an area, an overlaid window will open showing a close up of the area for further exploration and carrying out tasks. Any overlaid window will need to be manually closed as this does not happened automatically when no further action is possible.
Hidden Object game play is of the fairly standard variety. You are shown a cluttered scene with a text list of items that need to be located. Once all the items have been found, with no extra action being required, you will receive one of the objects found as a reward.
From time to time you will need to tackle a mini-game in the form of a puzzle. These mini-games are varied in type and difficulty level. Some of the mini-games are of a type I have not encountered before. The completion of a mini-game will bring a reward. You also get a reward if you opt for the Skip option which appears after a suitable delay.
Numerous cut-scenes appear throughout the game. These scenes can involve video sequence with special effects, dialogue and a mysterious character who turns out to be the patient's alter-ego who takes on the name of Noise and always appears completely decked out in black.
The use of a scenario of a troubled mind allows for a mixture of locations and challenges. This is a game that should provide many hours of challenging game play but does need a stronger ending. Currently this game is listed on the Big Fish Game site at £10.80 for the enhanced version. System requirements call for a 2.5GHz processor with 1024MB of RAM and 994MB of hard disk space running Windows XP and later.
http://www.bigfishgames.com/games/7251/surface-the-noise-she-couldnt-make-ce/?pc