Edifier M1390BT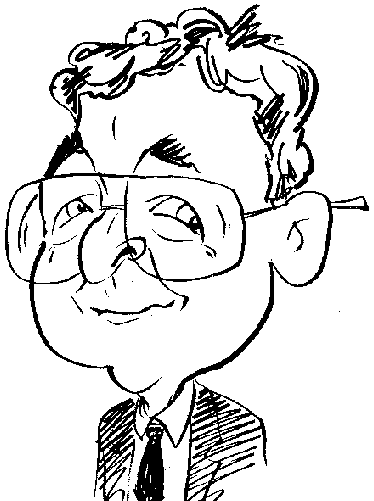 Review controls
Adding to its extensive range of audio products, Edifier has released its M1390BT model.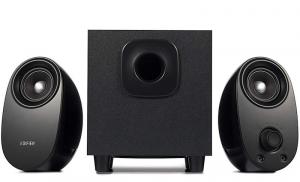 click image to enlarge
This M1390BT piece of kit is a 2.1 speaker system. It offers users a choice of PC, AUX and Bluetooth connectivity. Included in the box, keeping the two satellite speakers and sub-woofer box company, is an 3.5mm to 3.5mm audio lead mad a small User Guide booklet covering a range of European languages,
With somewhat of a more throwback look that tended to dominate Edifier speaker systems in the past, the satellite speakers making up this kit have a different design concept to other recent units I have looked at. The M1390BT satellite speakers have, to my eyes, an appearance similar to spotlights or even a car's headlights.. Decked out in a lacquered black coating the speaker units had a plastic feel to them. These speakers had dimensions of 190 x105 x 135 mm (H x W x D). Each speaker unit comes with a permanently attached lead. The left speaker has a lead, measuring 217cm, for connecting direct to the sub-woofer via a jack plug while the right speaker's lead , measuring just 160cm, has a DIN plug for attaching to the sub-woofer. Further assistance regarding identifying, if any is needed, which speaker is which, is the presence of a knob on the right speaker for switching between the different output modes and adjusting the volume output level. The right speaker also has jack sockets for attaching a pair of headphones and making an attachment with an AUX output device.
The rectangular shaped sub-woofer dispenses with the lacquered look of the satellite speakers and goes for a matte black coating. This unit is mounted and raised slightly on four rubber feet. The rising of the matte black sub-woofer box causes a small space to appear at the base which allows the unit's output to flow towards its targeted audience. The sub-woofer, with the rubber feet included, has dimensions of 227 x 197 x 220 mm as it sits sandwiched between the satellite units.
Positioned at the rear of the sub-woofer are various input sockets, output controls and a permanently attached 155 cm power lead with three-pin plug. Included among the connection sockets are those for AUX, PC (left and right) and the satellite speakers. Physically setting up this speaker system is relatively straightforward with the only possible problem being the connection of the right speaker with its DIN plug. I found this task to be a little fiddly but you might have no trouble.
Once you have connected and set up the various components of this speaker system, you can link the different audio sources that you intend to use to the appropriate sockets. In some cases you will need to provide the necessary lead. You could also link this speaker system to a Bluetooth enabled source such as a tablet or smartphone.
When creating the initial Bluetooth pairing, you will need to switch the speaker system into Bluetooth mode. This is achieved by pressing the knob control on the right speaker until it is encircled by a blue, rather than green, light. The actual Bluetooth pairing was quick and easy.
Apart from some initial problems due to using a flacky audio lead which produced a broken audio stream. Changing the audio lead cleared the problem. The M1390BT speaker system, with its 2¾ inch Treble unit and 5 inch Bass unit, was of a reasonable standard. I did have some mixed thoughts regarding the lack of a remote control unit. This meant one less element to misplace but it did require me to get up from my armchair, putting a strain on my bad back, to make adjustments to volume levels and switch between audio sources. However I did need the exercise. The Edifier M1390BT is priced at £69.99.
Edifier M1390BT

| | |
| --- | --- |
| Power output | R/L Treble 8W + 8W 5W 18W |
| Noise level | <25dB(A) |
| Frequency response | R/L 135Hz=20KHz 5W 45Hz=140Hz |
| Treble unit | 2¾ inches |
| Bass unit | 5 inches |
| Input | PC AUX Bluetooth |
| Frequency band | 2.402GHz-2.480GHz |
| R/F Power output | |