Adventure at Sea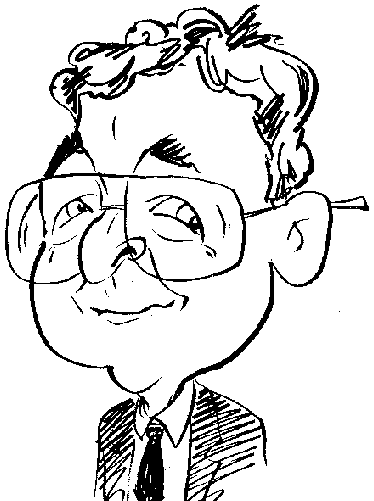 Review controls
If you are hoping for a relaxing sea cruise with this next title then you could be disappointed as gigantic waves make an appearance.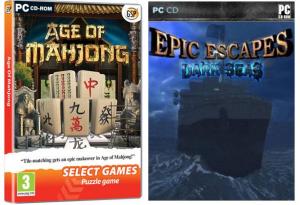 click image to enlarge
Epic Escapes Dark Seas is a Hidden Object Adventure game that was originally released by Alawar Games and is now available as part of Avanquest's GSP catalogue of games titles. Your role in this game is that of a character who decides to combat her fears by facing them head on with a sea cruise.
For as long as your character could remember, she has always been afflicted by the same nightmare of being aboard a ship being hit by a giant wave which resulted in the ship sinking and her drowning. As a result she buys a ticket for the Dark Seas' cruise liner's maiden voyage in the hope this will drive her demons away. Unfortunately dreams have a habit of coming true and the cruise is interrupted by a giant wave capsizing the ship trapping you below decks in a sinking ship.
Adjustments can be made to the volume level for the background music and sound effects. You can also select to play in full screen mode and whether to use a custom cursor or stick with the system version. There is no choice of difficulty level with this game.
An optional tutorial will introduce you to the various cursors used to indicate when various actions are possible and how they can be used. You will also be introduced to a journal which sits in the lower right corner of the screen and records your progress and information you find. The game's rechargeable Hint feature sits in the lower left corner and is represented by a life buoy. Sandwiched between these two elements is your inventory holding the items you discover and those awarded as a reward for completing a Hidden Object session. Once an item is no longer needed then it will disappear from the inventory. In some instances you will need to combine two of the inventory items in order to create a tool needed to complete a task.
The designers of this game could hardly be accused of going with high quality realistic graphics opting for a more period style look to them. Some of the scenes had a definite look of a backdrop without any illusion of depth. Animation within the various scenes is kept to a minimum although you do get the identifying sparkles.
One point to remember is that the ship has capsized and therefore the various scenes are shown upside down which does take a little getting used to as you search for items. However there is an anomaly which occurs from time to time. At various points during the game you can zoom into posters of pictures mounted on walls. When this happens the pictures and poster will be shown the correct way up rather than the expected upside-down view.
Rather than adopt the usual approach of identifying Hidden Object scenes with an outbreak of sparkles, this game places a note in different scenes. These notes contain the list of items you need to find in the current scene. The location of these notes is highlighted by sparkles.
In most cases you will be asked to locate a list of 12 different items but sometimes you will be asked to find a specific number of one designated object such as books, valves or stoles. At the successful conclusion of a search you will be rewarded with one of the 12 items or all the items of the same kind. If you over-indulge in random mouse clicking during a search you will be penalised by loosing control of your mouse cursor for a short period.
Along with the various items required to complete tasks and those involved in Hidden Object scenes, the game features 13 life buoys dotted around different scenes. You can collect these life buoys as you move around the ship. There is no penalty for ignoring these life buoys and, apart from an additional icon appearing on the game's title screen, there is no reward for collecting them all.
While I was unimpressed with the game's graphics and the rather rigid storyline, I found the game's puzzles to be more to my liking. Although some of the puzzles were of the regular variety, they had been adapted to suit the game situation. A few of the puzzles were innovative and most were challenging. When puzzles need to be solved, the Hint feature is replaced by a Skip option after a suitable delay just in case you find one of the puzzles too difficult to solve.
The game is spread over ten chapters which might seem like you are in for several game-playing sessions. However each chapter consists of maybe three or four actions and will be quickly completed. As a result the game can almost be completed by experienced players within a single, admittedly lengthy, session. I was disappointed with this game although currently it is being offered with the bundled title of Ages of Mahjongg Priced at £10.20, the game requires a 1.0GHz processor with 1024MB of RAM running Windows XP.
http://www.gspgames.co.uk/games/age-of-mahjong-epic-escapes-dark-seas-double-pack-501270