A Feature Phone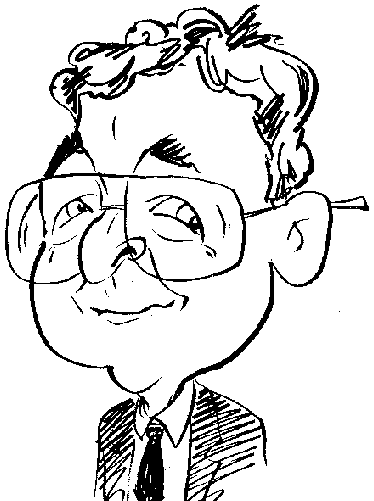 Review controls
The latest handset to come my way from Doro belongs to the feature phone category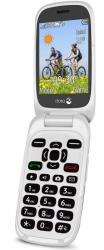 click image to enlarge
While smartphones are a popular choice with users, especially with the younger and fashion conscious market sectors, there is an alternative type of communication device. I am referring to a feature phone such as the Doro 6520 which is the subject of this review.
The Doro 6520 is a clamshell handset that is available in a choice of magenta and white or, as in the case of my review sample, graphite and white. In its closed state, the handset has dimensions of 104 x 55 x 19mm (H x W x D). Including the supplied rechargeable Li-Ion 800mAh battery, which slots into a compartment on the rear of the handset, the Doro 6520 weighs 105g. In order to insert the battery you need to remove the back cover by running a thumbnail around the cover. A small niche is available to help get you started with this task. However before inserting the battery pack you should take the opportunity to place your micro SIM and optional micro SD card, which sit under the battery, into the compartment.
Decorating the front of the closed unit are a 2MP camera, second microphone and LED lights that indicate when the battery is being charged and messages have been received. The rear of the handset contains the loudspeaker output and an Assistance Button allowing for easy access to contact predefined help numbers. This feature will cycle through a list of recipients until somebody answers and it will also send an SMS message to everybody on the list. Volume controls are on the right side of the unit with a micro USB port and 3.5mm jack socket on the left side.
Opening this Doro 6520 reveals a 2.8-inch screen on the top and a keyboard arrangement on the bottom. The colour screen can display its features in Grid, Large or List format with a backlight that cuts off after 15, 30 or 60 seconds depending upon the user's choice. Those whose eyesight is not 20/20 can opt to show text appearing in a large font rather than the default normal size font.
The keyboard is made up of three different areas. A four-way navigation pad is surrounded by left and right soft keys whose functionality changes according to the current mode pus green and red phone buttons providing Call and End Call options. The red button also doubles as the power on/off control. Arranged beneath the navigation pad are four dedicated keys. Two of these keys are set aside for speed dial numbers while the other two are designated for shortcuts for the camera and message facilities. Completing the keyboard is a 4 x 3 arrangement of alphanumeric keys for entering phone numbers and text messages with predictive text turned on by default.
A Start-Up wizard, which can be run at any time, will lead you through some of the phones basic settings. You can set the language, time, date and opt for sound effects from 13 melodies and 8 rings. There are three different audio settings covering normal, high and one for use with hearing aids. As usual with this mobile phone there is a phonebook option. This feature can hold up to 500 entries with each entry holding phone numbers for Home. Office and Mobile.
Further settings, categorised under headings such as General, Sound, Display, Calls, Camera and Connectivity can be accessed. Appreciating that not everybody will require access to all the features supported by this handset. You can customise the functionality of this phone. One way to customise the phone is through the use of a Blocked setting. Among the features you can block are Weather, FM radio, Facebook, Twitter, Games and Notes plus Silent Mode.
The Doro 6520 has been designed for use by those who could be considered silver surfers especially those who would benefit from the large text option and range of audio features. Currently this product is available from Argos priced at £79.95.