Dark Mysteries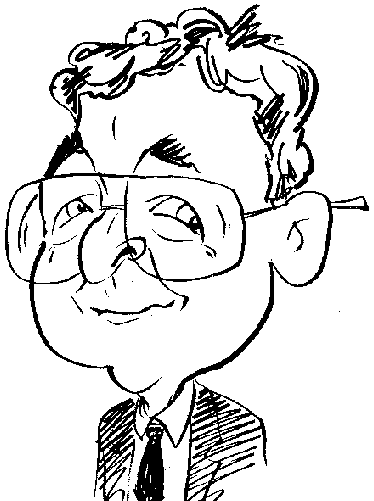 Review controls
Davy Jones, a Demon and an evil Witch combine to test your skills at solving mysteries and overcoming evil.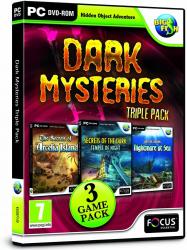 click image to enlarge
Dark Mysteries brings together three Hidden Object Adventure games that were originally published by Big Fish Games. The three titles are The Secrets of Arcelia Island, developed by Hitpoint Studio, Secrets of the Dark - Temple of the Night, developed by Orneon, and Written Legends Nightmare at Sea - Escape the Nightmare, developed by Vast Studio. As usual each title gives you the options to create profiles for individual players plus adjust volume settings for music and sound effects while viewing the game in full or wide screen modes are available choices.
The Secrets of Arcelia Island
Casting you in the role of a young woman, you finds yourself shipwrecked on Arcelia Island. The rest of the ship's crew, including your father, are missing and you are left to your own devices to discover what has happened. Assisting you in this task are various tools running across the bottom of the screen. Arranged from left to right are a Journal, once it is found, which records your findings, current task list, inventory, menu and Hint feature.
You quickly discover that the mysterious island of Arcelia had been a happy and peaceful place as the King treated his people well. But the arrival of a wicked witch, called Sirenia, with four cursed pearls changed everything. It will be up to you to rescue the kingdom and put matters right.
As you travel around the island, completing tasks, solving puzzles, creating potions and collecting items in Hidden Object game play, you will meet various characters including the wicked witch, elf, King and Queen of the fairies and a mysterious black cloud that appears and disappears. Following a slow start, the game does have some ability to draw you into the story line.
Secrets of the Dark - Temple of the Night
A rather worrying phone call introduces you to the next game in this triple pack offering. This phone call is from Peter Harris who is a journalist friend. While on his latest assignment looking into rumours regarding an evil Demon that ruled the world until it was imprisoned in a pyramid. The journalist has discovered a plot to free the Demon so that it again can rule the world. You were called in to help stop the plot led by those whose heads can change shape into that of an animal creature.
The game can be played in Regular or Advanced mode with the former using sparkles to identify active zones. This title contains the usual mixture of moving between locations, puzzle solving, Hidden Object sessions and meeting other characters. Unlike the other games in this pack, characters deliver their dialogue via a voice actor rather than just text format. Both the puzzle elements and Hidden Object game play show some variety in style.
Puzzles do offer the opportunity to skip if it proves too difficult. However this does bring a penalty of 30 minutes being added to the time it takes you to complete the game. When facing a Hidden Object challenge, you will either have to find all the entries in a text list. If an item is coloured yellow, rather than white, then an additional action will be required before it can be found. From time-to-time you will be asked to replace items in a scene rather than find items in a list.
Adding an extra layer of difficulty, the game's developers have included the ability to switch between views showing the real world and the demon world. This change is achieved by blocking and restoring a light source which changes the scene considerably. Some actions can only be carried out in one particular view and when they are carried out, the result will effect both scenes. It almost became second nature to turn off the light when stuck how to proceed in the game.
Written Legends - Nightmare at Sea
As with the Arcelia Island game, Nightmare at Sea begins with a shipwreck as your character's vessel is destroyed by a ghost ship. Finding yourself in the sea bed, yet still able to carry out tasks, you discover you have become one of the Lost Souls who inhabit this world of Davy Jones. In fact it was Davy Jones and the Flying Dutchman that sank your vessel.
As you explore this underwater kingdom, you will meet other residents. or should that be victims, who communicate in just text format. Eventually you will meet up with Davy Jones who will offer you a way out of your current nightmare. But can you accept his terms in order to make your escape?
Of the three titles, Escape the Nightmare would be my least favourite. I would be hard pressed to decide which of the other two offerings appeals to me the most. Let's call it a draw. I have seen this product available from Amazon priced at £3.92 which makes it very tempting for three full titles. The triple pack offering requires a 1.4 GHz processor with 1280MB of RAM and 1093MB of hard disk space running Windows XP and later.
Dark Mysteries Triple Pack (PC DVD), Good Windows 7, Windows 7 Video Games 5031366019776 | Amazon