Smartphone and Laser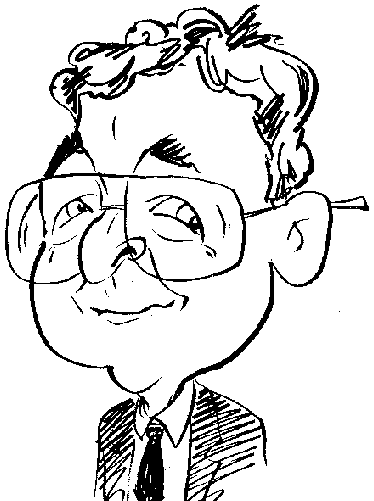 Review controls
Sounding a little like a Star Wars device, DOOGEE has developed a smartphone that can act as your message.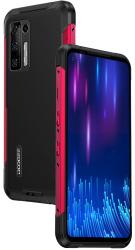 click image to enlarge
DOOGEE, the Spanish technology company, has announced the launch of its S97 Pro product. This particular product comes with the claim of it being the world's first rugged smartphone with a professional laser rangefinder. As yet I have not laid eyes or hands on this product but I have been supplied with various specs and information regarding this phone that forms the basis of this report.
Available in a choice of Orange Tiger, Red Lava and Silver Black, the S97 Pro comes with a massive 8500 mAh battery to ensure you should have plenty of power whenever it is needed. This battery is rated at delivering 624 hours when on standby, 40 hours of calling time, 37 hours of video watching and 27 hours of competitive gaming when you are not busy using the 48MP Quad camera facility. The camera set up includes an 8MP, 130 degree ultra-wide angle and clear camera angle, 2MP macro camera and a 2MP portrait camera. There is also a front-mounted 16MP camera for capturing those important Selfies.
As this handset is expected to be often used in work conditions, considerations have been taken to ensure it can cope with different situations and elements that might not be so friendly. As well as being drop-proof and scratch-resistant, this DOOGEE smartphone offers effective insulation from both water and dust with IP ratings of IP68 and IP69K. This protection is achieved through the handset's advanced sealing technology, solid structure and a high-density macro-molecule coating. In an effort to keep out unwanted elements, the S97 Pro also features waterproof stoppers to help block the Type-C USB port, earphone jack socket and SIM card slot from intrusion by unsociable graduals.
The S97 Pro can be used in water at up to a depth of 1.5m for up to 30 minutes is such circumstances demand. Furthermore, due to the handset's construction of soft TPU and aluminium alloy reinforced polycarbonate material with strengthen corners, the S97 Pro is rated at being capable of withstanding extreme temperature conditions at different times.
Beating at the heart of the S97 Pro is a MediaTek Helio G95 Octa-Core (2x Cortex A76 2.1GHz + 6x Cortex A55 chipset) that make use of 12nm process technology and powerful CPU architectures. Mounted on the front of this smartphone is a 6.39 inch HD+Dot screen. This is protected with Corning Gorilla Glass. This SP97 Pro screen can deliver a resolution of 6720 x 1560 with 270PPI pixel density and 16.7 million colours. Pre-installed on the S97 Pro is Android 11. You also get an app toolbox that contains several tool that are considered useful for activates such as construction, hiking and other outdoor tasks.
Along with features such as fingerprint recognition and Face Unlock, the S97 Pro has a professional laser rangefinder to take over tasks that might previously been assigned to a tape measure or ruler. The rangefinder built into this product has eight measurement modes and a range of 40 metres. Using this tool you should be able to take a single measure plus take measurements for a particular area (length x width) or volume (length, width and height). There are also three Pythagoras modes enabling the taking of measurements of sloping edges, right angles, hypotenuses and heights.
The S97 Pro is available from AliExpress. The first 300 customers can get the product for $199.99 before its price rises to $329.99.