A Free Upgrade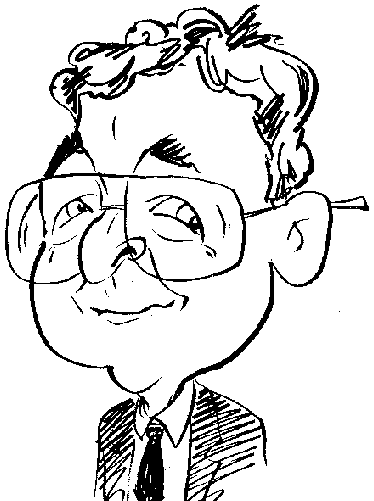 Review controls
Corel has announced the availability of the latest version of its Pinnacle Studio software.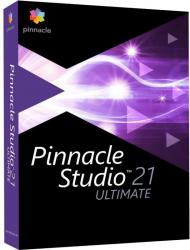 click image to enlarge
Now firmly established as part of the Corel family of graphics software products, Pinnacle Studio provides a range of movie-making options. Version 21 of this software was released last year with a choice of Standard, Plus and Ultimate offerings aimed at the needs of different groups of users. My original review of Pinnacle Studio 21 Ultimate can be found here.
Now Corel has released Pinnacle Studio 21.5 Ultimate which brings new features to this movie-making software. Continuing a policy, which Corel introduced with the previous version of this graphics product, Pinnacle Studio 21.5 is available for purchase or as a free update to those who currently use Pinnacle Studio 21.
It has to be said that Pinnacle Studio, whatever version, is not the fastest tool in the box when it comes to its installation routine. While not the only product that is more tortoise than hare, the Pinnacle Studio installation routine does encourage you to turn on your multi-tasking mode and get on with another job while waiting – rather than watching paint dry as the software is installed. Desktop icons are being created for the main program, Pinnacle MyDVD and a link to Pinnacle Studio Backdrop to discover some special offers to tempt you.
When firing up Pinnacle Studio, the software does take its time as it creates and displays a Welcome screen followed by its main interface. Unlike some other products, this delay appears to happen every time the program is loaded. Featuring three clearly labelled tabs, the main interface allows the user to switch between tasks categorised as Import, Edit or Export. The default choice of these three options can be set by the user from an option available from a Control Panel feature available from the main menu toolbar.
When bringing content into Pinnacle Studio for use within projects, via the Import tab, there is a choice of sources which can be used. These sources include video camera, DVD, Blu-ray or files stored on the computer. With the latter option there is an option to scan the host computer for content categorised as assets, stop motion and snapshot items.
With the appropriate content loaded, the Edit interface comes into its own. This interface shows areas displaying different types of content, a preview monitor with VHS type controls and a layered multi-track timeline. Making use of these various features and available tool bars, you can access library content made up of video clips, effects, transitions and sound effects. Once the user's creative juices have run their course then you can move on to the Export section.
The Export section retains the preview monitor from the Edit section so that checks can be made of any last minute alterations. When working in the Export section the user can make adjustments to settings relating to the eventual destination of the movie, file name, format to be used, resolution plus video and audio. An indicator is shown as to the estimated size of the created movie and its professionally looking title screens and menus.
To help the user gets to grips with the various features of Pinnacle Studio, Corel has bundled a series of online tutorials covering various topics. These tutorials cover subjects such as Getting Started, Easy Photo Slideshow, Title Editor, Paint Effects and Audio Ducking. Along with the video element of the tutorial, you get a commentary delivered with an American voice.
The introduction of version 21.5 of Pinnacle Studio brings with it a couple of new features. With appropriate names, these new features are Selective Color (apologies regarding the use of American spelling) and Seamless Transitions. The Selective Color tool allows the user to fully or partially desaturate a video or photo while preserving one or more specific focal colours to emphasis a particular element in a scene. Settings, such as Desaturation and Edge Software can be adjusted with this feature.
Working with the Seamless Transitions feature gives the user the ability to use motion-based animated effects to blur the passage from one clip to another. Sometimes known as an invisible cut, this tool, using the appropriate motion, can produce a whip pan effect. Options are available to adjust settings such as the zoom level, positioning. Edge softness and rotation. Step-by-step instructions are provided for these features in the in-line documentation for both tools.
The addition of these new features certainly adds to the appeal of the latest version of Pinnacle Studio especially when you can take advantage of the free update available to current users of version 21. Other users could take advantage of the current £25 reduction in the price of version 21.5 bringing the price down to £89.95. System requirements for Pinnacle Studio 21.5 call for a 3.0GHz processor with a minimum of 4MB RAM (8GB is needed for some features) and 8GB of hard disk space running Windows 7 64-bit and later,