PaintShop Pro 2020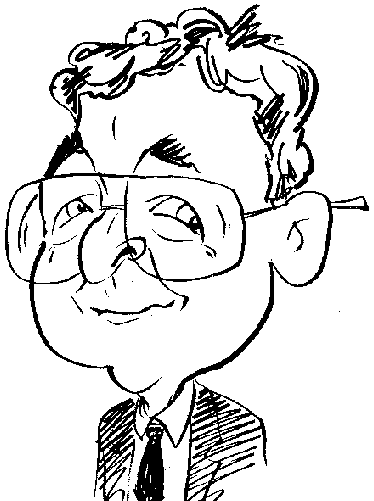 Review controls
As a long established fan of a product originally developed as a file conversion utility and launched in 1991 by Robert Voit's JASC company, it is that time of year when I can look forward to the arrival of the latest version of PaintShop Pro. Now firmly entrenched as part of the company's family of graphic software, Corel has sent me a copy of PaintShop Pro XX to review for Gadgetspeak.com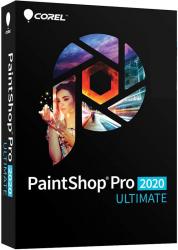 click image to enlarge
While this current version of PaintShop Pro package is available in either Standard or Ultimate editions, I was in the fortunate position of working with the Ultimate version of this photo editing and design graphics software.
As you might suppose, the Ultimate version of PaintShop Pro 2020 comes bundled with a number of bonus items that add extra value and functionality to the product. This bonus collection of items, each requiring tits own installation and license key registration, include items such as After Shot 3, Painter Essentials. PhotoMirage Express, Parallel Toolbox and GRFX Studio.
When installing the main PaintShop Pro software, you are given the option of installing the 32 or 64-bit version of the software. In fact, if available hard disk space is not an issues, then the recommended approach is to install both versions of the product. Following my usual approach, I opted to install both versions of the software as plenty of hard disk space was available on the host computer.
However the reason I chose to install both versions had nothing to do with available hard disk space. While the 64-bit version of the software allows you to work with larger file sizes, it did seem to have a problem in identifying my flatbed scanner when attempting to scan images into the software. The 32-bit software had no such problem in this respect. As a result it was more convenient for me to switch between the two versions of the software depending upon the type of work being conducted. On the one hand I could use the 32-bit version to scan items while the 64-bit offering could work with larger files.
Corel has continued its policy of splitting the make-up of the layout used by its software into separate areas designed specifically for different types of tasks. An opening Welcome interface offers the user access to a range of videos covering new features and useful tutorials with their own commentaries. It does not matter whether you consider yourself experienced or a newcomer to the PaintShop Pro workspace, there will be topics within this area that should prove useful and informative. It is well worth dipping into the Welcome area to see what it can offer to enhance the PaintShop Pro experience. The Welcome screen also features a Gallery of spectacular images and links to a range of additional features that are priced individually.
Switching to the Manage view brings up an interface where the user can browse, organise and tag photos for quick and easy recognition along with the ability to add names to photos while making use of a Map facility to help identify the locations where the images were captured. New content can be imported to the current file structure along with EXIF and IPTC data. The Manage view also lets you share specified images with others via social media sources such as Facebook, Flickr and Google +.
Probably my favourite area of the software is the Edit view. At least it is the area where I seem to end up most of the time as I select from the multitude of tools, each with their own range of settings while experimenting with palettes for materials, colours and layers with or without the benefit of a professionally designed template and, of course, the use of my flatbed scanner.
Each year I start my initial look at Corel's PaintShop Pro software by wondering what new and enhanced features will have been added to the software's feature set. Last year Corel added new features such as the AI Powered Pre-to-Printing™ plus 360 degree camera support and over 50 other improvements to satisfy users. Impressive as these improvement were, Corel obviously felt that there was still room to build on the PaintShop Pro experience with further enhancements that will appeal to some more than others. While not particular innovative, as it is a feature found on other products, SmartClone is a tool that will be welcomed by some as you can merge elements into the current image to show that while the camera might not lie, editing software does not always portray the truth. When working with small objects, requiring precise editing, the latest version of Corel's software can call on the new Refine Brush tool. It was a pity that this tool could not apply its influence to steady my hand in its use. The 2020 version of PaintShop Pro comes with a new simplified workspace for when working on images especially when using 4K and Ultra HD content. Other new features include performance enhancements and a streamlining of the work progress.
While I generally find that it does take a few days before I become fully adjusted to the new and enhanced features of the latest version of PaintShop Pro, it is not a process that I object to performing. With the numerous bonus items mentioned earlier, the Ultimate version of this product has been priced at £139.99 while the Standard offering will cost £69.99.
https://www.paintshoppro.com/en/products/paintshop-pro/ultimate/