CorelDRAW Suite 2017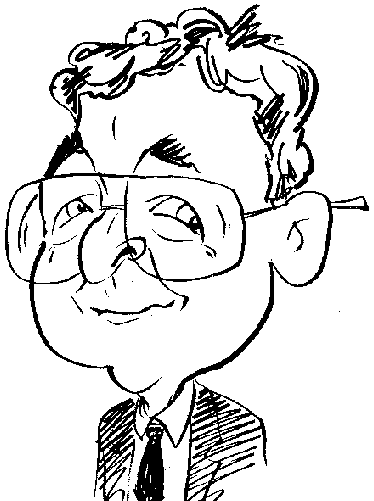 Review controls
While no longer the market leader in the field of computer graphics software, CorelDRAW still has a lot to offer the digital designer.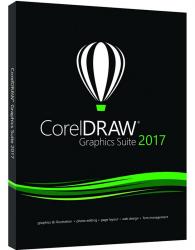 click image to enlarge
While some products appear briefly, with their 15 minutes in the limelight, others have a long and distinguished existence with numerous versions showing their popular appeal. The arrival of the latest version of one such product with long lasting appeal, CorelDRAW 2017, got me thinking about when the first version of this graphics product first made an appearance.
Believe it or not, CorelDRAW first arrived as a vector-based illustration package in 1989. To put this particular time period into perspective, this was the year that Microsoft was trying to encourage users to try out a shell-like product, known as Windows 2.0, on top of the DOS operating system that was the platform of choice for users. How things have changed in the intervening period.
The 2017 version of CorelDRAW is now, and has been for a number of years, a suite of products rather than a single offering. This current version consists of the central CorelDRAW offering supported by elements that include Corel PHOTO-PAINT, Corel CONNECT, Corel Font Manager and Corel CAPTURE. As you might suppose with this list of bundled applications, hard disk space does take a hefty hit. In my case 1.33GB of hard disk space was quickly (well perhaps not all that quickly during the installation process) swallowed up as the software took up residence on my work computer. Icons were placed on my desktop for the various components making up the suite for launching the different elements.
Firing up the latest version of the Corel flagship products brings with it a raft of new features to enhance its graphics vector capabilities along with support for UltraHD 4K displays and Microsoft Windows 10 added with the previous version. While many of the new features introduced in this 2017 version are limited to just CorelDRAW, some are also present in Corel PHOTO-PAINT. Lets concentrate first on those features that relate to just the CorelDRAW offering.
The introduction of a LiveSketch Tool, involving a stylus and/or touch-enabled device, allows you to create hand-drawn vector images for use in projects. Support is provided for flexible stroke strength adjustment using this feature. Through the use of enhanced vector previews with nodes and handles, objects and effects can be edited more efficiency while interactive sliders being used with features such as fills, transparencies, blends and drop shadows.
You now have the options to hide single and groups of objects within a scene as you experiment with different effects and designs. An enhance Knife Tool can be used to convert outlines to curved objects and even suggest the best setting to be used for this process. When working with adjacent objects, the Shape Tool can be used in conjunction with the Shift key to select the appropriate nodes on the linked objects.
CorelDRAW will now let you copy and cut curved segments before re-using them as objects by pasting them elsewhere. Other new features include the use of Gaussian Blur with drop shadows, correcting perspective distortion and the assignment of different shapes to nodes to help with the identification as to which node is which.
As mentioned earlier, some of the new features introduced with this version can be found in both CorelDRAW and the image editing application Corel PHOTO-PAINT. To aid user with either of these applications, Corel has published versions of the User Guides in EPUB and MOBI formats. Both Corel applications support Real-Time Stylus use with pressure and tilt adjustment. Depending upon the application there is some difference in the selection of tools that make use of this feature. Support is available for Tablet mode and Microsoft Surface Dial. Either application will allow you to import workspaces that were created in versions of the product going back to edition X6. You can also customise the desktop colour and windows borders in CorelDRAW and Corel PHOTO PAINT.
Along with the enhanced Hint docker, which, by default, takes up a position down the right side of the work area, Corel has produced a number of video tutorials. I was rather disappointed with this particular feature. I felt these tutorials would have benefitted from a spoken commentary rather than the plink-plonk type music forced on the user as they view the content.
As is the company's usual habit, Corel has bundled a multitude of fonts with this suite. You get a copy of Corel Font Manager to help explore and manager the fonts on your computer. You can browse, classify and search for particular fonts plus view associated information and remove duplicates.
Providing access to a range of available content is the task of Corel CONNECT. Links are set up to facilities that include Flickr, Stock, One Drive and Content Exchange. Favourite folders and other sources, designated by the user, can be added to the CONNECT remit.
As its title indicates, Corel CAPTURE allows you to grab areas of the screen for use in various projects. This utility has a range of settings that include delays, image type and the destination for storing captures.
A downloadable trial version of the software is available to check out before committing to purchase or subscribing to the unrestricted version. A 365-day subscription will cost £199.99 while a perpetual license is priced at £599.99.