CorelDRAW X8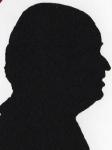 The main problem with a product 18 versions old is when you remember the first one. Corel were one of the main reasons you got a CD drive. It was all the extra content they provided in images and fonts. Now the download needs a fast connection as its 1.8GB.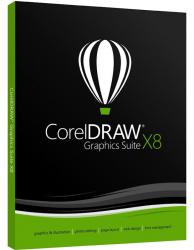 click image to enlarge
Having done the download you then need to burn a DVD so it's not a trivial process. Once installed I had 2.3GB less hard disc space and my Desktop had five extra icons – yes Corel still give extra – apart from the CorelDRAW X8, there is also Corel PHOTO-PAINT, Corel CONNECT, Corel CAPTURE and Corel FONT MANAGER.
They still do 32bit versions if that's what you need but 64bit is what I am reviewing it on and to be frank with anything complex you need memory as well. My review machine has 16GB memory, an i7 processor and is running Windows 10.
It's been two years since I have looked at Corel DRAW (X6) and as soon as I opened it the differences jump out at you. Help is front and centre and while the basics are still in the same places I cannot remember seeing QR Codes anywhere in the menus two years ago.
Any one of the five programs is a complex piece of software and of course the upgrade procedure goes on all year round.
If you have a qualifying earlier version the price is 50% cheaper.
Windows 10 would run on earlier versions but this version is tweaked for Windows 10. Also for those who want/need it 4K support is there and if you want it there is also support for multiple monitors.
In a sentence – for those who don't know – CorelDRAW is both a simple and complex tool that enables you to create Graphics and Layouts that look amazing.
Once you have registered your copy of CorelDRAW X8 you can then download Corel Website Creator so once you have your graphics you can then create a website to show the world.
There are 5 hours of training videos – something to keep you salivating – and according to the Corel website 10,000 clipart and digital images, 2,000 high resolution digital photos, 1,000 OpenType Fonts, 350 professionally designed templates, 2,000 vehicle templates and over 1,000 fills frames and patterns just to get you started.
According to the specifications it will run with 2GB of memory and can work with 1GB of hard disc space.
The main drawback maybe the required screen resolution of at least 1280x720, I did install it on an old Windows 7 system and you will need to install Net Framework 4.6 to make it function. Another possible snag is that you need to connect at least once a month to the Internet to continue use of the product.
If you are unsure play the 'What's New' video on the Corel site and they even allow you to download a limited time trial version.
Corel DRAW X8 can be purchased from the Corel site for £529 either as a download or a boxed version.