Playing the Smart Way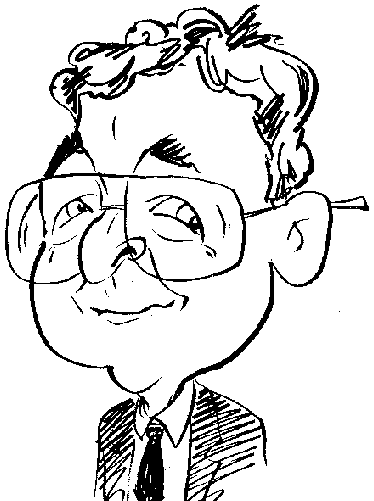 Review controls
Gamers, who are on the move, could enjoy this next piece of kit.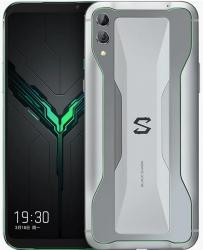 click image to enlarge
The manufacturers of smartphones tend to show their "smarts" by adding to the feature sets of their handsets. Improvements are being made to issues that relate to the unit's size, weight, biometric security and the image capturing facilities as dual lenses are now considered the standard rather then the exception. However there is one area that many brands of smartphones seem to have ignored. This is that of gaming capabilities. Yet where many fail to go, there is always a few, or just one, who takes the lead. In this case, the smartphone is the Black Shark 2 from the hotbed of innovation known as that Chinese technology environment.
Looked at from one angle, the Black Shark 2 is a pleasant, some would say attractive, smartphone. You get the familiar candy bar shape with rounded corners and side mounted buttons. However on closer inspection, there are a couple of external differences that could make you wonder what else this gaming smartphone has to offer regarding its built-in technology.
Removing the handset from its packaging, I set about testing how the unit felt in my grip with the handset being larger, with dimensions of 163.4 x 75 x 8.8 mm (H x W x D), than my usual device. However I was surprised to discover, that despite my manhandling, the screen was devoid of finger smears. The lack of finger smears certainly made a difference whether playing games or carrying out other smartphone activities. I was less surprised by the lack of a notch as part of this 6.39 inch AMOLED capacitive touch screen with its 16M colours and resolution of 1080 x 2340 pixels.
Turning the handset over revealed that the rear of the device featured a decorated look to it. This consisted of glass curves around a distinctive Black Shark logo. This arrangement does leave space for the camera lenses that are regularly seen in this location. Overall this was a device that cried out "Play me, try me and enjoy me".
Arranged around the body of the unit is a thin strip that can glow green when the light catches it at the correct angle. This strip is accompanied, on both sides of the handset, by a shorter, more permanent, obvious green strip that can react with a bouncing effect when responding to audio output. Built into this smartphone is a fingerprint reader that gives you a choice of pairing this facility with a PIN, Pattern or Password feature.
External controls, available with this device, are kept to a minimum, presumably not to spoil the product's looks of the handset. The left side of the unit houses a volume rocker with the right side offering power / sleep and Shark key options. If you are looking for a 3.5mm jack headset socket, then don't bother. The designers of this handset have opted for a USB Type C port which can provide a headset connection option and this will also double for power changing capability. You do get an appropriate adapter for those who can not bear to be separated from their favourite headphones. Sitting next to the USB Type C port is a pop-out tray that can hold dual NANO Sims. This does mean there is no option for increasing storage with the use of a microSD memory card, However the offering of 128GB storage to complement 8GB of RAM, should be sufficient for most users.
As this is a smartphone, it should come as no surprise to hear that the product has both front and rear mounted cameras. The dual arrangement of lenses on the rear of the smartphone is made up of 12MP units that can produce colourful images, You also get an option of 2x optical zoom plus features that include LED flash, HDR, panorama capture and video at a choice of 2160p@30fps, 1080p@30fps or 720p@120fps. Selfie fans can make use of the front-mounted 20MP single camera that can capture video at 1080p@30fps.
The Black Shark 2 is constructed around the Qualcomm SDM855 Snapdragon 855 chipset which consists of an Octo-core (1 x 2 84GHz Kryo 485 and 3 x 2 41GHz Kryo 485 and 4 x 1 78GHz Kryo 485) CPU with a 649 GPU, As mentioned earlier, internal memory is made up of 128GB for storage and 8GB of RAM as supplied with the review unit. Aimed at the gaming aspect of this smartphone is a pressure sensitive screen which I found took a little getting use to as also happened with the low latency aspect of the screen, Some practice was required before I was able to adjust my actions and expectations. What was, perhaps, not so demanding with regards to a change to my playing style was a liquid-cooling system that helps keep temperature from rising but maybe this was more to do with my preference for puzzle type games rather than full-blooded war action. The Black Shark 2 supports the use of optional clip-on controllers but as I did not have access to this facility, this will be my only reference to it.
Powering the Black Shark 2 is a Li-ion 4000mAh battery. Although game playing sessions will be more demanding on the battery, you should get a day's usage from this unit. The Black Shark 2 comes with Android 9 (Pie) with support for a range of features that include WiFi 802.11 a/b/g/n/ac, Bluetooth 5.0, GPS and USB Type C, stereo speakers plus sensors for fingerprint reader, accelerometer, gyro, proximity and compass.
Expect to pay in the region of £479 for this smartphone. Please remember when using this device in the street that cars and other pedestrians should be shown some consideration and look where you are going.