A New Photo Editor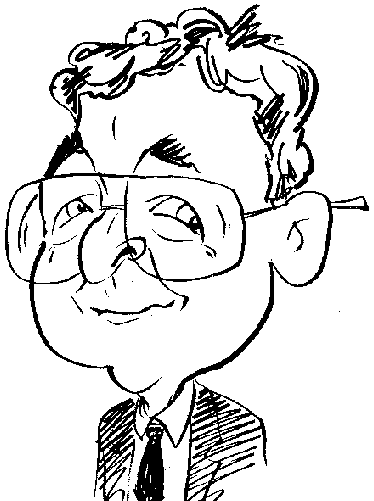 Review controls
A few years when I wrote a Shareware column, graphics editor products were a popular subject. This next title is a late addition to this genre.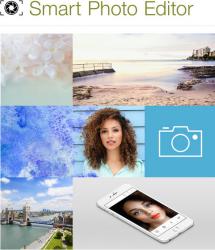 click image to enlarge
I suppose the event I am about to relate could well qualify as an example of Sod's Law. When examining four different titles from the same company I was not expecting the fourth offering to prove the most stressful when it came to the task of installing it. But that is what happened with Smart Photo Editor from Anthropics Technology. To clear up one point from the start, all four titles were installed and checked out on the same computer. The title in question, and subject of this review, is Smart Photo Editor.
Everything appeared normal at first but the progress of the installation process was extremely slow. In fact there were at least a couple of occasions when I had almost convinced myself that my computer had hung but it hadn't. Eventually progress was made as I selected my chosen country (from US and UK) and whether to include the supported Photoshop plug-ins as part of the installation.
Similarly to other Anthropics Technology titles, Smart Photo Editor does need to be activated. In this case a licence token is required plus access to an account which I needed to create. Initially, however, there was a problem connecting to the relevant server to pass over my account details. Fortunately restarting my computer solved this impasse but I can not say I was best pleased to find that I needed to download the latest version of the software before gaining access to this title.
The Smart Photo Editor software combines a library of thousands of effects with Anthropics Technology's usual approach of tackling specific areas displayed by the digital images you possess. Firing up the software causes the software to open with a series of tutorials to help you get started with its features. Starting with the Sky, you are led through topics that include replacing a background, removing objects, defocusing the background, creating a montage and portrait enhancement. These tutorials cover topics such as those areas designated as Subject, Background, Skin, Water, Ground, Stones, Metal, Plants and Anything else. Many of these categories will be familiar to those who have used the company's Landscape product I had reviewed previously on this site.
With a tutorial loaded, or even one of your own images for the purpose of editing, a series of options appear running down the right of the screen. These options include Effects Gallery, Select Area, Favourites / Recent / Shortcuts, Area Treatment, Image Treatment, Composite, Erase, Red Eye, Text, Crop, Straighten, Rotate and Effect Colour. As can be seen from this list, the available options are fairly comprehensive in their range of available options.
Smart Photo Editor provides a range of tools, some of which will be very familiar to many. For the manipulation of the digital image you get a wide selection of slider bar controls allowing for the adjustment to feature settings such as highlight, clipping, exposure, vibrancy and saturation. For those who prefer a more visual approach, and this after all this is an image editing package, then there are thumbnail images of possible variations of the current image. The range of thumbnails can be expanded by drilled down through levels.
The use of thumbnails was particular evident when accessing the Artist option as you select from a choice of watercolour, oils, pencil, crayon or, in such cases, an artist such as Van Gogh. Other tools deal with topics that are aimed at tasks that include the treatment of an area or image, composite, erase, red eye, crop, rotate and colour.
With its wide ranging set of features, making up its functionality, and ability to allow you to turn digitals images into what you want rather than what was actually there when the camera captured the scene then Smart Photo Editor will provides the means. However it is likely that you may need to change your way of working to fit in with the Smart Photo Editor approach to digital editing. Fortunately the tutorials do help and you can download a PDF copy of the product's User Manual to assist in bringing you up to speed. If you are prepared to make the necessary working practice adjustment then Smart Photo Editor could prove invaluable.
Priced at £29.95, Smart Photo Editor requires a 1.0GHz processor, a minimum of 2GB of RAM, (up to 8GB could be needed to handle large images), 65MB of hard disk space with a minimum of 1400 x 1050 display running Windows Vista and later or 64-bit Mac OS X 10.7 and later.