Talking to Alexa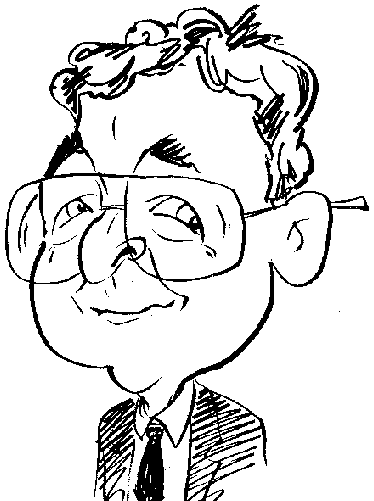 Review controls
While the various in-car navigation devices that I have checked out tend to give you a choice of voices, whether of the male or female gender, the current trinity of Siri, Cortana and Alexa from Apple, Microsoft and Amazon do not offer the user such a choice. All three of these disembodied voices are of the female variety as they provide the requested information.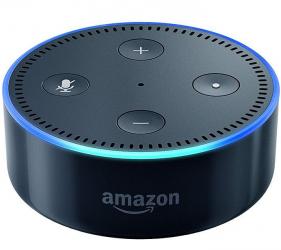 click image to enlarge
Recently I have had the opportunity to interrogate and request assistance from Alexa, the vocal conduit providing feedback from devices such as Amazon Echo and Echo Dot. In my case, the designated device was the smaller Echo Dot housing Alexa and her ability to respond to the user's spoken commands.
Available in a choice of black or white, the Amazon Echo Dot is a small circular platform device with dimensions of 84mm diameter and 31mm height. Arranged on the top of the Echo Dot device, in the form of a cross, are control buttons for volume up and down plus microphone off and an action button. Circling the top of the device is a light ring which glows a friendly blue to indicate when Alexa is available for receiving requests from the user. Located in a small recessed area on the side of the Echo Dot are connection sockets for a micro USB port for delivering power and a 3.5mm jack socket for AUX audio output. Build into the device is support for WiFi and Bluetooth technology connectivity.
Once power has been connected to the Echo Dot, via a supplied standard to micro USB lead and three-pin plug, it will advise you, after a momentary delay, to start the setting up process by downloading the Alexa app from the Play Store on to an appropriate mobile device such as a smartphone. The app leads you through various steps which include allowing Alexa to access your location data before you log on to an Amazon WiFi link and then rejoin your usual network.
For some reason the final stage of the set up encountered a problem and refuse to complete. I was advised by Alexa to check help but instead reran the set up which cleared the problem and I was given access to a video regarding the Echo Dot's functionality. When watching this video on my smartphone there was an initial problem with the audio breaking up. The problem cleared itself as the video was playing and did not reappear when replaying the video from the beginning.
There are two approaches to use when requiring assistance from Alexa. You can either start by saying "Alexa's" name or pressing the Action button and then issuing your command in more or less natural language. The light ring will glow blue as Alexa will respond with an answer. A selection of possible commands is provided on a small card that is included in the box. These commands cover such topics as Music, Shop Amazon, News, Weather & Traffic plus Smart Home with support for the major offerings.
Not unnaturally Alexa will be unable to respond positivity to some suggestions. For example asking Alexa to play Prime Music or Spotify will only work if you have an account set up on the smartphone paired to the Echo Dot device. While Alexa is able to respond when asked to tell a joke, those told to me only managed to produce a groan rather than a chuckle or laugh from me.
The Alexa app provides a list of the questions and commands issued to the Echo Dot along with some background information. For example a supplied picture and brief details regarding Michael Faraday were listed when I asked about Michael Fereday. This was the response I expected. However when I asked "Who is Paul Smart?", I was informed that he is an English motorcycle racer. As no picture was provided I was unable to check whether it was the same Paul Smart I knew. Maybe I should ask him about his recent racing when next we meet.
Using the Alexa app you can access your music library or Audible books, create shopping and To-Do lists, set timers and alarms plus activate various skills that you subscribe to. You can also make changes to various settings such as setting up a new device, choosing your favourite sports teams for receiving updates from the sports feature plus enter routes for traffic details. Some experimentation was required when making these changes as you are not provided with any instructions regarding what is required.
Overall I feel that the Echo Dot is more suited to being the type of device you would purchase for somebody else rather than your own personal use. I can not get out of my head the thought that the Echo Dot's main purchase is to help sell other Amazon services. It is a reasonable tool to play with for a while but could be easily be put in a drawer and forgotten about. Currently amazon has this product listed at £49.99.