Acticheck Assure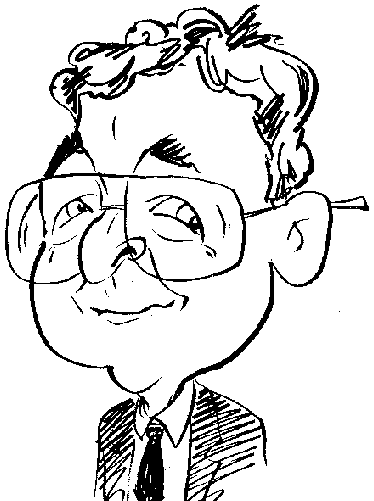 Review controls
Keeping track of vulnerable and elderly family members is the aim of this next product from Acticheck.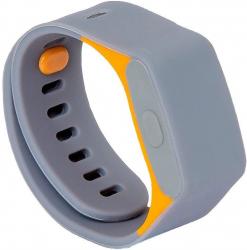 click image to enlarge
Activity type products, often in the form of wristbands, continue to be a popular item. Generally these types of devices concentrate their functionality on providing the user with data dealing with the wearer's lifestyle and current medical issues. This data can then be used by the host subject for their own needs. But this is not the only approach adopted by a wristband product used when tracking the wearer's physical condition.
Developed by Acticheck, a company based in Saffron Walden, the Assure product is an award-winning wristband that checks on the wearer's health condition and can be set up to advise selected personnel, referred to as Responders, when problems occur. The Assure kit consists of a wristband with a built-in one-year battery, base station and appropriate leads for Ethernet and mains power connections. You also get a User Manual booklet and three fliers that can be handed to those who can provide help in the case of emergencies.
While the Assure kit will probably be best regarded as suitable for the elderly or those with existing health issues, it might also be useful for those involved in activities that could result in accidents. The Assure system, which is subscription based, combines the functionality of the wristband which can be used to issue calls for assistance via the base unit connected to the Internet through a router.
The base unit, decked out in grey and black with orange indicators, has dimensions of 170 x 118 x 36mm. It can be positioned upright or flat to the workspace within reasonable distance of your network router providing Internet access. As the supplied Ethernet and standard-to-mini USB leads are both 2 metres in length, this does give you a reasonable amount of play when positioning the base unit.
Although you are provided with a mains plug that can be adapted for different parts of the world, you might not, in some cases, need to use this tool. If your router has a spare USB port then this could be used to supply power to the base unit rather than a mains socket. This was the approach I took with my Cisco router.
Arranged across the front of the base unit are orange coloured indicators for adjusting the volume levels, warning issues, band and Internet connections. Sockets for mains power and Ethernet are located on the rear of the unit. Tucked away on the bottom of the device is a compartment that I initially thought was for a battery compartment but it seems that there are plans for this to be used for housing a SIM card to provide Internet connectivity when out of the range of the base unit. Acticheck is also working on apps for use with Android or iOS smartphones for delivering Internet connectivity.
When setting up this kit you will require an account featuring name, email address and a password plus up to three telephone numbers which will receive an automated verification phone call. I felt there were pronunciation issues, including my name, with the automated message. You will also need to enter a 12-character code located on the supplied base unit to complete the base unit set-up.
The next stage involves pairing the supplied band element with the base unit. On set up, the base unit will automatically be placed in pairing mode to establish a connection to the band. Grey and orange in colour, while measuring 240mm, the band unit, constructed of medical grade silicon, needs to be attached to a wrist. The band can be attached to either wrist. It needs to be in close proximity to the skin as it uses capacitive sensing to gather its information regarding unexpected movement that might indicate a fall or other type of accident.
If an incident is detected the band will issue a buzz to advise the wearer that action is required. This action can be either to cancel the alert or send for assistance depending upon whether just one or both buttons, located on either side of the band, are pressed. You can, of course, press both buttons at any time when assistance might be required. An automated message will be sent to those identified as Responders. This message will contain details regarding the wearer's location and give the Responder the opportunity to accept or reject the request. In the case of a negative response, the next Responder should be contacted.
The Assure wristband has been designed to be water resistant for everyday tasks but this does not apply when swimming or indulging in water sports. There is also meant to be support for NFC technology whereby touching your smartphone to the band will take you to a personal website where you can see and edit your Assure settings. Unfortunately this action produced an error message rather than reveal the promised webpage. Luckily you can access the Assure details direct via a browser and check out data categorised as Base, Band, Responders and Incidents.
I feel this product will be best suited and could provide reassurance for the elderly and infirm. It will allow them to request help from chosen Responders. The service offered by Acticheck does not come cheap. A year's subscription is priced at £235.00.