Bring on the Bears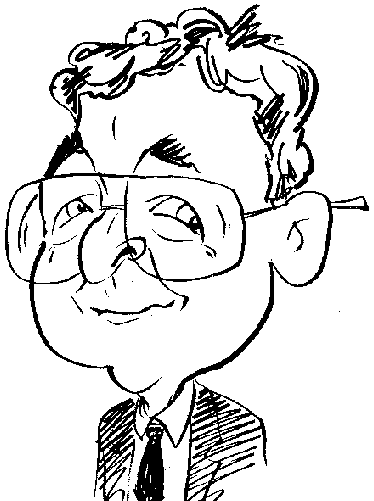 Review controls
Once a fairy tale has ending, its characters still need to continue their lives as Goldilocks discovers.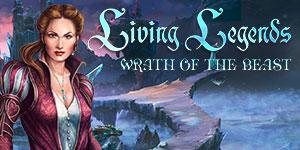 No doubt you are probably familiar with the story of Goldilocks and her early encounters with members of the ursine family. You might even have imagined what this inquisitive young lady could have got up to next and how the rest of her life was intertwined with those of the big brown family of bears. Whether you have or not taken this route, this next game will reveal how 4 Friends Game have perceived "What Goldilocks did next" with their Hidden Object Adventure title.
Actually the game entitled "Living Legends: Wrath of the Beast" is more to do with the life and deeds of the son of Goldilocks who, as well as giving birth to your character, continued to use the property of others as if it was her own by stealing the Fury Crystal, a magical token. This light fingered attitude plays an important part in the game as it causes anger and brings forth retribution from some bears. These are not your usual common variety type of bear but are bears with weird body markings and super-strength powers as they attack the local residents and man-made structures.
I have been looking at the Collector's Edition of the title which comes with a number of extra items. You can access music, wallpaper and concept art that forms part of the game plus screen savers and a Strategy Guide than can come to your aid if stuck at various points. Once the main game has been completed you can also replay movies, Hidden Object scenes and mini games used within the game. There is also a bonus chapter to add to your enjoyment.
So that different people can play this game whenever they want, named profiles can be created. You can set the volume levels for music, sound effects and voice dialogue with a choice of full and wide screen viewing. When playing the game there is a choice of four different levels of difficulty. With a Hint/Skip charging rate of 30/70 seconds, Casual level identifies active zones and Hidden Object scenes with sparkles; has no penalty for mis-clicking; marked tasks on a map; and offers a tutorial. Advanced level more than doubles the recharge rate while introducing a penalty for mis-clicking in Hidden Object game play. A further doubling of the Hint/Skip delay occurs in Expert level, along with less information on the map feature and a larger mis-clicking penalty. You could also opt for the adjustable Custom level.
Your role in the game, as already mentioned, is that of Goldlock's son, who apparently does not have a name. However he does possess the ability to turn himself into a full-sized bear when specific skills are called for at certain situations in the game. This ability is revealed to your character early in the game as part of its presented in well-drawn scenic locations through six chapters of challenging game play.
Running across the bottom of each screen, in Adventure mode, are the tools available to the player. Taking up a central position is an inventory showing the objects collected. The inventory is sandwiched between a map on the left and Hint and Strategy Guide features on the right. Once your character's bear-changing ability has been revealed then a special token will be added to this tool arrangement. Further assistance can be gained from the mouse cursor which can change shape to indicate when actions, such as examine, pick up and talk, are indicated.
The game makes use of a variety of Hidden Object game format. You get the standard options of looking for items listed in text format, with the colour orange indicating an additional action is required, silhouettes or images. In some cases you will need to find and replace images in a story book. There are even cases where you will need to locate pairs of objects defined as being similar or different. There was also one occasion when all the required objects were hidden behind other items.
Mini game action seemed to be less frequent than Hidden Object game play. Generally these instances are based around creating images and scenes. However you are also asked to shoot bears, travel through a maze in bear mode and follow a path spread over several way points. There is a Skip option should a mini game prove too difficult.
From time to time you will encounter cut-scenes and other characters that help move the storyline along as you uncover a plot to make sacrifices to help an Alchemist perform his magic. One character that makes several appearances is that of Goldilocks who keeps returning in ghost format. Any dialogue uttered by the various characters comes in printed text format and is spoken by a voice actor
While playing this game you need to keep a lookout for various collectable symbols. There are 34 of these symbols dotted through the game. I only managed to find three. When you collect enough of the symbols, you will be allowed to take part in an additional story with Hidden Object aspects.
Living Legends: Wrath of the Beast is a little short on content although it does offer a pleasant visual experience and a nice twist with your character having the ability to switch between human and bear form. I downloaded my copy of the game from Gamehouse.com where the title is priced at $19.99. The game requires a 1.8 GHz processor with 512MB of RAM and 926MB of hard disk space running Windows 7 and later.
https://www.gamehouse.com/download-games/living-legends-wrath-of-the-beast-platinum-edition