A Breath of Fresh Air - the Bionaire Air Purifier BAP412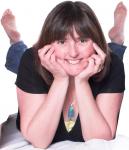 It's National Indoor Allergy Week 19th - 23rd November, so we're reviewing the Bionaire Air Purifier BAP412. Air purifiers are known to help those with allergic reactions and asthma.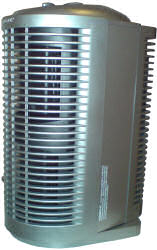 In the UK a shocking 5.2 million adults and 1.1 million children receive treatment for Asthma and someone is admitted to hospital in England once every 8 minutes because of the condition. Asthma is on the increase and is potentially life threatening. At very least it can make life uncomfortable and many activities difficult to take part in. As an asthmatic I know just how uncomfortable this condition is, and anything that can alleviate it is worth considering.
Allergy UK, the name for the British Allergy Foundation, are holding Indoor Allergy week from 19th to 23rd November to increase awareness of indoor allergens, and what can be done. Indoor allergens include dust mites, animal allergens and mould spores. These allergens can cause asthma to become worse and can also cause a condition called Allergic Rhinitus (with symptoms much like a common cold). Over 40% of asthma sufferers surveyed, according to Allergy UK, also suffer Allergic Rhinitus.
So how does an air purifier work.? Air purifiers help to improve the home environment of a sufferer by reducing airborne pollutants as they pass through a filter, thus reducing the exposure to these allergens. Bionaire tell us that their air purifiers offer 99% filtration. Initially the Bionaire Air Purifier draws dirty air in and traps the large airborne particles in a washable filter. The air is then moved onto another filter which catches 99% of the remaining particles. The cleaning process is speeded up with the help of an in built ioniser and then finally, a three speed fan distributes the clean air around the room. The ioniser is important as negative ions help the purification process by attaching themselves to small airborne particles. The particles take on a negative charge which then join with positively charged particles such as dust and pollen to form larger particles. These bigger particles are then more easily captured by the filter system.
The Bionaire Air Purifier is approved by Allergy UK and has been give The British Allergy Foundation 'Seal of Approval'. So if you are a sufferer you can be comforted that this product has been tried out by those in the know.
I gave the BAP412 a personal road test, and found that the air in the bedroom was noticeably fresher after a few hours. It was also a tad chillier - a bit like an air conditioned environment. I did enjoy a good nights sleep, and whereas I normally wake about 4 in the morning needing an inhaler, for once I didn't. I couldn't guarantee that was the effect of the purifier, as there can be a whole host of reasons why asthma symptoms are better one day and worse the next, but it would be interesting to carry on the experiment and I'm reassured by Allergy UK's seal of approval.
This particular unit is big enough to need to stand on the floor, but does not need to be that obtrusive. For optimum filtration it's recommended that you leave the purifier on all the time. There is a high setting for quickly circulating air, and a low setting which is less noisy for night-time. I'm extremely sensitive to noise, so although it could be turned down to reduce the noise level to something quite minimal, I chose not to keep the unit on at night.
The unit is extremely easy to use, with just two buttons, one for fan speed and one to turn on the ioniser. With this particular unit there is also a filter which needs to be changed at least every 6 months. This is extremely easy to fit by just releasing a back panel and a couple of clips.
The BAP412 is priced around £69.99 and filters are £14.99. It's available on-line from John Lewis :
http://www.johnlewis.com/230407899/Product.aspx

For extremely helpful advice for Allergy sufferers it's worth a visit to Allergy UK's website which is full of useful information.