NETGEAR Trek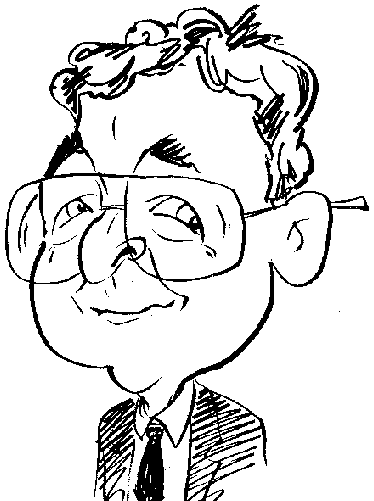 A small black box from NETGEAR offers to provide a range of additional features based on Wi-Fi networks.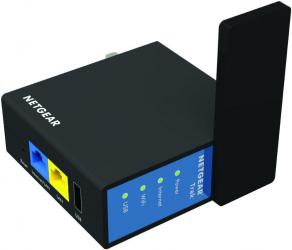 click image to enlarge
Entitled the NETGEAR Trek, this next product is described as a Travel Router and Range Extender. It sets out to provide the user with a choice of features from within a home network set up and when away from home while on your travels or should that be "trek". This "on the go" and "in the home" approach is achieved from a single device that features a Wi-Fi antenna which can be swivelled through 270 degrees when searching for the optimum signal.
This combination of a range extender and travel router is a black box with dimensions of 84 x 32 x 87mm (W x D x H). Requiring its own power supply, this device is supplied with plugs for two and three-pin connectivity. With my review sample, the two-pin plug was already attached and, as a result, a switch was required. This is a fairly straightforward operation and should not cause any problems.
When plugged into an appropriate mains power source, the top of the unit, which has a lacquered black coating unlike the matte covering used elsewhere, can be swivelled into a position to get the best signal. Revealed when the antenna has been swivelled are LED lights indicating power, Ethernet, Wi-Fi and USB connectivity. The Wi-Fi light will emit a blue glow when the antenna is in its optimum position.
Arranged along the front of the NEATGEAR device are sockets for Internet/LAN, LAN and USB2 connection while a micro USB port is located on the same side as the power plug. This positioning of the micro USB port and power plug within the same area is ideally as they both are used when providing power but more on this a little later. A three-way switch, located on the opposite side, completes the various features. This switch allows you to flick between Wired, Power off and Wireless options.
Actually there is one other feature that could prove very important when setting up the device. Located between the power plug and micro USB port is the product's label which provides the unit's SSID and Network Key (password) which could be required with certain set up procedures. It would be sensible to make a note of them before inserting the Trek into a power slot as they would not be visible later - hardly rocket science but it should have been mentioned in the Installation Guide.
Multi-functional in design and concept, this NETGEAR Trek can act in various modes. It can be used to connect to a public Wi-Fi hotspot with its firewall protecting you from DoS attacks and port scans from an unprotected link. In other situations it can extend the range of the Wi-Fi signal when in a home environment and even allow the user to add Wi-Fi functionality to a wired home network.
In each case, the Trek will need to be connected to an appropriate source of power. While this should cause no problem within the home when available sockets should be available enabling you to plug in the NETGEAR Trek, another method will be required when using a public hotspot that is unlikely to include a free source of power when accessing the Web. In such instances, the micro USB port comes into play. It can be used with the supplied standard-to-micro lead to connect to a laptop which then provides the necessary power.
An Installation Guide provides step-by-step instructions for the various set up procedures. I have to confess that there were moments when I found it hard to shake off the feeling when following these steps that I was being forced to jump through hoops rather than being led gently through a smooth routine. It didn't help when coming across hurdles such as my modem-router (admittedly not a NETGEAR model) being unable to link to the NETGEAR website as required by the various set up procedures. It was also annoying to discover that the supplied mini CD that seemed to indicate there was a User Manual available when I was only granted access to an online version of the Installation Guide duplicating the information in the printed version.
I have used other range extenders that were easier to set up although they did lack some of the additional features available with this product. If you were to work your way through the various steps provided in the Installation Guide then the grand total would be 52 steps. Admittedly some of these steps would be duplicated but novice users could well be put off from getting full advantage and benefit from a product that provides useful functions once set up. Amazon.co.uk is currently listing this product at £36.52.
http://www.netgear.co.uk/home/products/networking/wifi-routers/PR2000.aspx