A Maxell Product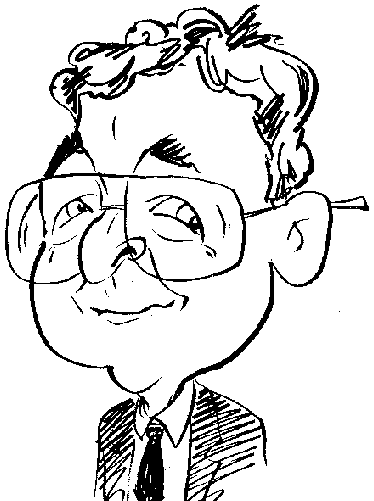 Review controls
A visit to the Maxell stand at a recent event introduced me to some of the company's new products including the subject of this review.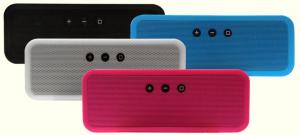 click image to enlarge
As part of the Hitachi Maxell company set up in 1960, Maxell Europe started life manufacturing alkaline batteries. In fact the company's name was formed from the first three and last three letters of the company's initial product. This was a MAXimum capacity dry cELL. Since those early days, Maxell has become involved in the development and manufacture of a wide range of products such as the subject of this next review. This product is the MXSB-BT03 which gives little away as the functionality of this particular device. The MXSB-BT03 is a Bluetooth Speaker unit.
With dimensions of 158 x 59 x 45mm (W x H x D), this rectangular shaped box has rounded corners and is available in a choice of pink, blue, white or black. Perhaps it is too bulky for slipping into a pocket but, with its weight of 278g, this device should sit comfortably in a bag without causing too much inconvenience. Maxell has neglected to include a carry pouch for use with this speaker.
Predominately in the colour of your choice, apart from silver Maxell logos decorating the top and bottom of the unit, this speaker has a compressed rubber collar running around the body of the device. Perforated metal plates cover the front and back of the unit with the front plate hosting three control buttons designated as volume up, volume down and multifunction with the latter covering numerous actions that I will return to a little later.
On the right side of the box are sockets for attaching an audio device that does not support Bluetooth and a micro USB port. You are supplied with leads for both these connections. The 121cm black and white audio lead has 3.5mm jack plugs at each end while the USB lead is 118cm in length and has a standard plug at one end and a micro USB plug at the other end. There is also an on/off button to save on battery power when the speaker is not in use.
Moving to the inside of this Bluetooth speaker, Maxell has incorporated a number of features. The unit has APT-X "lossless" audio transfer technology to aid its 6W output with a frequency response of 20 Hz – 20 kHz. For those who pair a Bluetooth phone to this speaker, there is call answering capability and a built-in microphone. Maxell has gone with the latest Bluetooth 4.0 technology. The unit's internal rechargeable battery should be good for up to 15 hours of audio playback with charging taking around 2.5 hours.
When pairing this Bluetooth speaker with an appropriate device, such as a smartphone or tablet, you need to hold the multifunction button down for around eight seconds before the unit begins to flash red and blue. I found the pairing process, once started, to be quick with no password being required. The usual signal range of 10 metres applies for the data passage between the devices.
As mentioned earlier, there is an option for connection a device that does not support Bluetooth by using the supplied lead and AUX socket. I could detect little difference in the audio quality and volume level between the content delivered via Bluetooth and using the AUX link apart from the Bluetooth content being given full priority when content was arriving simultaneously from both sources.
As well as being used for listening to music, this Bluetooth speaker can act as a speakerphone when Bluetooth paired with a smartphone. The multifunction button provides the means to answer, reject or end a call plus redial and use voice dialling if this feature is supported by your phone. This is achieved by sequences of long and short presses being used depending upon the current mode.
There is a great deal of competition out there for Bluetooth speaker devices with speakerphone capabilities. This Maxell device has been priced at a level that should help when it is compared to other similar devices. I have seen this product priced between £40 and £43 from various online suppliers.
http://uk.maxell.eu/en/products/mxsp-bt03-bluetooth-speaker-blue-650.aspx