Roberts RecordR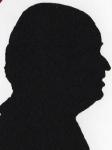 Review controls
Very few DAB radios have the ability to record (in MP2) to SD card, the original Bug by another manufacturer was one and here from Roberts their RecordR offers this extremely useful feature both for timed and instant recording.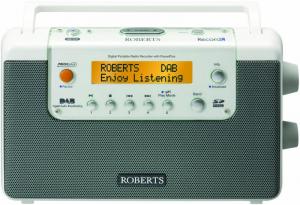 click image to enlarge
While this is a perfectly acceptable DAB and FM radio the main selling point is its ability to save (pause) or save for replay later anything broadcast on any DAB or FM radio station so if you are a fan of a regular program that you always seem to arrive home just as its ending never fear you can set it to record it and then listen whenever suits you.
If you are happily listening to a program live and the phone rings or someone knocks at the door just press pause and when you are ready just continue listening from the exact point that you were disturbed this works far longer than some other such devices that use an internal buffer which may only be a few minutes, this is saved to SD card.
Setting timed recordings has to be done while in standby something I only worked out by trial and error as the manual lists all the steps required with the exception of telling you it can only be done while you are in standby.
I know I am looking for nirvana but if the 'pause and replay' feature was saved internally then you could rewind to the start and then 'record' to SD card if an interesting feature was broadcast whereas you can only do so now from the point you know its interesting.
The front of the unit has eight buttons and a nice clear two sixteen character line display. I may have missed it but I used to have a diminished backlight after the full power (black on yellow) goes off but now I only get the black display on grey (no backlight) which means touching a button in the night so get to see the time display.
No doubt during my efforts to follow the instructions to setup a timed recording changed something but having read the forty eight page manual several times I have yet to see what I changed and where indeed to revert it.
The top has two buttons and a rocker control. The right side has two knobs one for volume and the other for tone.
On the left side is the SD card slot (accepts up to 8GB), headphone socket, auxiliary input and the DC input lead, I found this rather short and needed to put the power block into an extension lead to place it in my normal review position.
The rear has a door behind which you can place four 'D' cells should you wish to run the unit on batteries rather than mains. It also has the dock for the six piece 63cm long rod aerial.
You have of course alarms and presets and you must have at least one preset before you can setup a timed recording.
While the manual is well illustrated it is not always clear and often trying to do something one stage at a time is not possible. I suggest reading through the whole section on your subject first and then return to do the required process.
Items stored on the SD card are placed in three folders, Last, DAB and FM and when the next recording is made the 'last' recording is replaced so there is only ever one recording in the last folder. All are in MP2 but Windows will play this format however you may find MP3 players will not without conversion. Size of file will vary according to the bandwidth used by the broadcaster maybe around 25-50MB an hour not hi-fi but it plays well enough on the radio or once the SD card is extracted on a PC, you may just detect a tiny pause after around 30 minutes while the next track starts due to things being stored in 30 minute chunks.
Doing my searches found the Roberts RecordR at a best price of £100 with free delivery.
http://www.amazon.co.uk/gp/product/B00630HJ78?ie=UTF8&tag=gadge0a-21&linkCode=as2&camp=1634
http://www.robertsradio.co.uk/Products/DAB_radios/RECORDR/index.htm