A Wireless Modem Router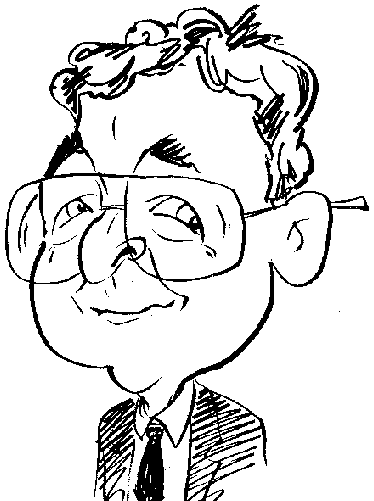 Review controls
With more and more users taking advantage of Broadband, wireless and networking, NETGEAR's® Wireless ADSL Modem Router could come into its own.
As Broadband and the take-up of networking expands into the small office and home user market, so there is a need for kit that will provide the necessary features with greater ease-of-use and perhaps having a touch of style about it. This is an area in which NETGEAR feels its products have the necessary combination of performance and distinctive appearance to make them stand out from the pack. NETGEAR has added to its range of wireless ADSL routers with the release of the DG834PN model. This device, part of NETGEAR's RangeMax series, combines five different functions within a single box. The unit provides the features of an ADSL2+ modem, router, 10/100 LAN switch, SP1 Double Firewall and a 108Mbps wireless access point.
Measuring 223 x 153 x 31mm (H x W x D) and adopting the familiar NETGEAR white livery with a perforated border decorating the top of the unit, this device could well be mistaken for the earlier WPN824 model but this piece of kit packs more power and features beneath its stylish exterior. On the top of the device is what could best be described as a blue police light. As soon as power is applied to the DG834PN, this light begins flashing in a rotating motion. Fortunately you can turn this feature off before it becomes too annoying or causes a migraine. You will need to access the product's configuration option, select the maintenance section and alter the settings that come under Dome LED Control. The flashing light can be set to on, off or as per schedule - I would suggest that most will be happier with the off setting.
Decorating the front of the unit are LED lights that provide feedback as to the status of the device while connections for power, ADSL line and four LAN ports can be found conveniently positioned at the rear. Set up makes use of a SmartWizard guide with the majority of users just needing to accept the default settings. Using advanced Smart MIMO (Multi-In, Multi-Out) technology and six internal antennas, constantly looking for the optimum route and adjusting the wireless signal to help cope with possible blockages, the DG834PN supports wireless 802.11b/g and has a claimed delivery range of 25,000 square metres with speeds of up to 108Mbps.
NETGEAR has boosted the security aspect of the DG834PN. The product comes with a double firewall. You also get WEP (Wireless Equivalent Privacy) 64-bit, 128-bit encryption; WPA-PSK (Wi-Fi Protection Access - Pre-Shared Key) and MAC address authentication. The unit has built-in Port Forwarding settings and VPN (Virtual Private Network) pass-through, making it simple for users to play Internet games, such as Quake and Half-Life, plus sent instant messages and host Internet Services.
In order to get the full benefit of this ADSL Modem Wireless Router, NETGEAR has several RangeMax devices that can be used in conjunction with the DG834PN. These include a wireless PC card, PCI adapter and USB 2.0 adapter. However you are not limited to these particular NETGEAR devices, as the company feels its product will work well with kit from other companies and could well enhance their performance.
Along with the DG834PN unit, NETGEAR includes a bulky power adapter; Ethernet cable; phone cable with ADSL phone line filter; vertical stand for those who prefer the upright position for the router in an upright position; resource CD and installation guide. The product is back by a two-year warranty and 24/7 technical support. It has a recommended price of £129 but you should be able to find it priced around the £100 level. You will need an ADSL (Broadband) connection with Windows 98SE and later or Macintosh running a TCP/IP network.