A Pack of Games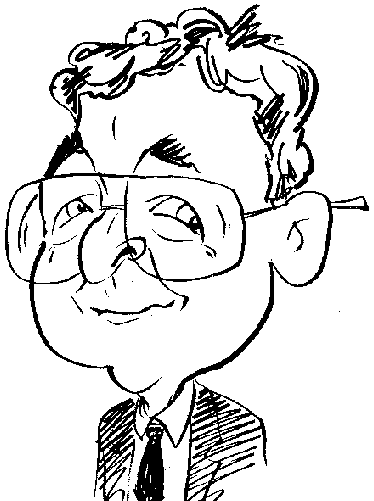 Over the years I have played, and enjoyed, a large number of games that belonged to the Match 3 genre. In the most part, these games took various approaches as they set out to make the playing experience as challenging and enjoyable as possible. Unfortunately sometimes there were exception and this next Match 3 title was one such offering as it failed to engender any semblance of enjoyment when I was checking out the product for this review.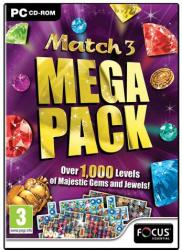 click image to enlarge
Match 3 Mega Pack, as its titles indicates, brings together a collection of Match 3 titles. In fact there are eleven games in total. I almost wrote "eleven different games" but thought better of it. What the title of Match 3 Mega Pack does not make clear is that all the eleven titles making up this collection have all come from the same source. The development team at Anawili Condento Medino were responsible for all these games.
Actually I am guessing when I say "the same development team" but I am pretty confident that I am correct in my assumption that Secrets of the Aztecs 2, Diamonds 2, Magic Jewels, Maya: Fight for Jewels, Jewels of Persia, Secrets of the Pyramids 2, Jewels of Rome, Treasures of Troy, The Treasures of Atlantic, Viking Jewels and Inca Jewels 2 came from the same stable. These titles are almost identical in their approach and game playing action that they have to been conceived by the same minds. Yes there are some minor differences but the main substance is the same with each of these games.
The program's installation covers all the eleven titles and places shortcut icons in a folder on your desktop. This does save on the clutter that can build up on your desktop over time. Starting each game brings up a title screen where you can enter your profile name and make adjustments to the volume level of the background music and other sound effects. You have the choice of playing whichever game it is in either Timed or Relaxed mode. With Timed mode you need to complete each level of the game within a specified time which does get reduced as you make progress in the game. Apart from the background image and game title, this screen is the same for every game.
In Match 3 fashion you are presented with a series of layouts against picturesque backdrops. These layouts are made up of cells that are populated with tiles that bear patterns or embellishments. Some of the cells will be decorated with a special colour. It is these cells that you need to target as you switch two adjacent tiles, either horizontally or vertically, to make a match of three or more tiles with the same pattern so that they are removed and replaced by other tiles falling downwards. If any of the cells had an underlying colour then this will also be removed. Depending upon the choice of game, there will be different appropriate backdrops and tile patterns to suit the game's location and a different target colour will be used. Occasionally the target colour proved hard to spot towards the end of a level.
From time to time special power-up tiles appear. This tends to happen whenever you make matches that containing more than three tiles. Depending upon the tiles power, it might destroy all the tiles in a horizontal row or vertical column, remove tiles in the immediate vicinity or hit a number of random tiles. These power up tiles can be used whenever needed and do not need to form part of a Match 3 sets.
Your motivation for completing each layout is to collect treasure. Unfortunately once you have managed to collect this treasure, the game neglects to show you what it is and just moves you on to the next level and layout. There seems to be little incentive to encourage you to continue playing other than your own competitive streak.
With over 1,000 levels of very repetitive action, you are going to have to be a really committed fan of Match 3 game play to get anywhere near completing all the various very similar titles in this pack. I must admit that I failed to last the course and took refuge in writing this review.
Match3 Mega Pack is available from Focus Multimedia priced at £10.20. This works out at less than a £1 per game which would be fine if they were some variety in the style of the game – but there isn't. System requirements call for a 1.0GHz with 512MB of RAM and 400MB of hard disk space running Windows XP and later.
http://focusmm.co.uk/shop/Match-Three-Mega-Pack-pr-1968.html