Canon PIXMA MX395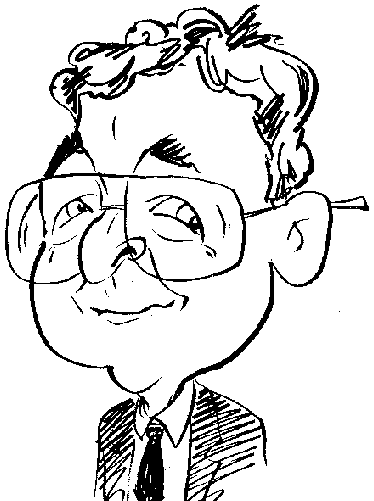 Review controls
The latest Canon printer to arrive in my work space belongs to the company's small office/home range.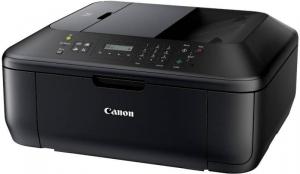 click image to enlarge
As part of its latest refresh of small office / home range of units, Canon has released its PIXMA MX395 model. This is a multifunction device that provides print, scan, copy and FAX capabilities with a built-in ADF (Automatic Document Feed) feature. While this is a fairly standard combination of features, this particular model does lack one aspect that has been a regular feature of the other Canon models I have looked at recently. The MX395 is a USB only device with no wireless connectivity facility.
With dimensions of 350 x 210 x 455mm (D x H x W) and predominately black in colour, the MX395 is a fairly sturdy unit that is more suitable to a small office rather than a family living room. The ADF module sits on top of the A4 flatbed scanner which is then mounted on the inkjet printer. A plinth-like top features a control panel along the front face.
The various controls on this panel are arranged around a 5cm LCD screen which displays messages, menu options and status feedback. To the left of the display screen are buttons for power, copy, FAX, scan, set-up and menu options. VCR-like controls for increase, decrease, back and OK are arranged under the display screen. An alphanumeric telephony pad sits on the right along with black, colour and stop buttons. There are also a couple of lights to indicate when documents are stored in memory and an error is detected.
The main paper input option (apart from when using the ADF) is located on the front of the unit just beneath the paper output tray. Both these features have extenders flaps to ensure paper is not scattered over the floor. Actually the output extender serves very little purpose, it is the paper input extender that stops your documents being scattered all over the place. You do need to have the output tray open otherwise the printer refuses to operate. The two ink cartridges (black and colour) slot into a compartment to the right of the paper input/output trays. Connections for mains power, telephony and USB options are located at the rear of the MX395.
Installing the supplied software follows the standard Canon pattern. You can select from items that include MP Drivers, User Manual, My Printer, My Image Garden, Quick Menu, Speed Dial Utility and Easy Web Print EX. However be aware if you are running Internet Explorer 9 then the version of Easy Web Print EX supplied on the CD is not compatible with this browser. You will need to download a later version of the Canon software for direct Web printing. As part of the software installation process, you will be led through the steps required to connect the MX395 to your computer.
While you will need to supply the USB lead, a telephone line connection cable is provided for accessing the unit's FAX capability. Faxes can be sent via the ADF module with a resolution of 300 x 300dpi in monochrome and 200 x 200dpi in colour. Up to 50 pages can be held in memory while you can do a group send to 19 different locations.
The flatbed scanner has a resolution of 1200 x 2400dpi. It can send scans to a computer or direct to the printer in photocopy mode. An A4 colour scan required 38 seconds to complete while the same image in monochrome was produced in 13 seconds. Using the ADF, a ten-page document was reproduced in 116 seconds. In all cases the quality of the printed image was good.
As part of the software package, My Image Garden provides the means to manage your images and send those selected to the printer. Using this software a 10 x 15cm full colour borderless image was printed in 46 seconds. An A4 print took 1 minute 56 seconds to appear from the printer.
Canon's main print driver gives you a choice of Fast, Standard or High quality image with an option for manual Duplex. Working with my standard 102-word document in monochrome and then repeating the run with the addition of some coloured text and a small image produced the results in the following table.
Canon PIXMA MX395

| Type | Monochrome | Colour |
| --- | --- | --- |
| Fast | 21ppm | 10.5ppm |
| Standard | 17ppm | 6ppm |
| High | 6.5ppm | 1.5ppm |
Even the Fast mode was capable of producing a reasonable text quality with Standard and High approaching near laser quality. Photo printing was perfectly acceptable both in quality and speed of output. Although not silent, this multifunction device kept its noise level down to a minimum.
At the time of writing, Amazon was listing this product at £59. Replacement cartridges were available at £13.30 for black and £15.08 for colour. A twin pack was priced at £21.86. Compatible with both the Windows and Mac platforms, the PIXMA MX395 requires Windows XP (SP3) 32-bit and better or Mac OS X 10.6.8 and later.
http://www.canon.co.uk/For_Home/Product_Finder/Multifunctionals/Inkjet/PIXMA_MX375/index.aspx