Ready for SDHC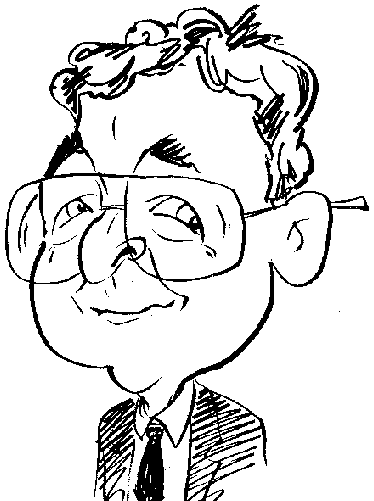 Review controls
The arrival of a new high capacity memory card format has seen the need for a device capable of supporting this format. Kingston is happy to oblige.
Buy Now
Kingston SDHC card reader
£7.24 from Amazon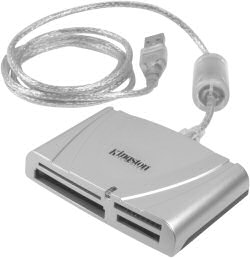 Earlier this year the SD Card Association introduced the SDHC (Secure Digital High Capacity) memory card format. Unlike the previous version of SD cards, which had a capacity of up to 2GB and used the FAT 16 file system, this new SDHC format is capable of supporting capacities ranging from 4GB up to 32GB using the FAT 32 file system. The increase in capacity and change of file system does mean that legacy devices will be unable to read the new card format. New devices capable of reading and writing to the SDHC format are beginning to appear and one of the first that I have seen is a Hi-Speed 15-in-1 Reader from Kingston Technology.
Requiring Windows 2000/XP or Mac OS 10.x and later, this silver coloured card reader is small and light enough to fit in a pocket for easy transporting between various locations and different computers. The reader's actual measurements are 90 x 54 x 16mm (W x D x H) and a slightly raised centre piece adds a semblance of style to what is otherwise an unimposing looking peripheral. Mounted on the front of the card reader are four slots. While they are not labelled in any way, even novice users should have little difficulty in deciding which slot is designated for the myriad of memory cards that are out there.
As mentioned earlier, and a main selling point of this particular device, there is support for the SDHC format along with the various other varieties of this ubiquitous card family that consists of standard SD, mini SD and micro SD. This card reader can also accept Compact Flash Type I and II; MultiMediaCard (version 3.1), MMC micro, MMC mobile, MMC plus and RS-MMC; Memory Stick, Memory Stick Pro and Memory Stick Pro Duo; Smart Media; and MicroDrive (CF Type II). Unfortunately there is no support for the popular xD card format used by various digital cameras. In some cases you will need the appropriate adapter in order to insert micro cards. Kingston provides a 116cm Hi-Speed USB lead to ensure you gain as much benefit as possible from this USB 2.0 device.
No additional drivers should be required for this card reader as they already come as part of the standard operating system. All you need to do is connect the reader to a vacant USB port and recognition will be automatic. A light, positioned on the front of the card reader will glow blue to indicate it is ready for use and this light will flash red when read/write activity is detected. Speed of operating with this card reader will depend on the type of card and content being used. As an example I was able to transfer data at just over 1MB per second. The recommended price is between £12 and £13, which is a reasonable price, however it is available less. At the moment Amazon have it at a remarkable price of £4.68 :
http://www.amazon.co.uk/gp/product/B000CDITCQ