An Outdoor DECT Phone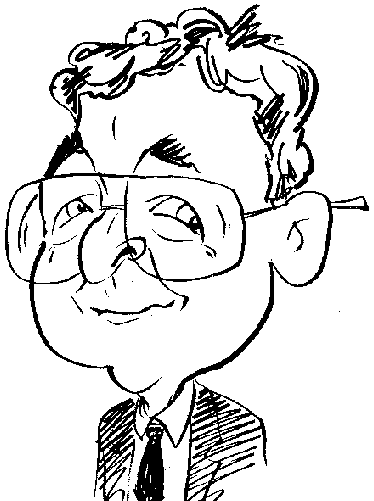 Review controls
Offering DECT phone functionality, plus both waterproof and dustproof features, is a handset from BT.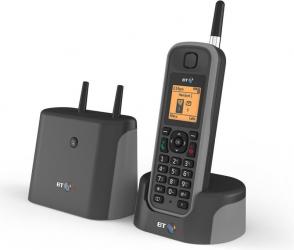 click image to enlarge
The BT Elements 1K is a DECT phone but not your ordinary common or garden device. On second thoughts the "common or garden" reference could be descriptive of where this phone might well be used. This is, after all, a rugged handset designed for use in the outdoors such as playing on the common or working in the garden where the products promised range of one kilometre would be a distinct advantage.
Making up my BT Elements 1K review kit is a single handset and charger unit, base station with pre-installed telephone line lead, two mains power leads and adapters, long range antenna, mounting screws and plugs in case you want to wall-mount the base station with its pair of stubby antennas and a folded sheet of paper acting as a User Guide. A belt clip and Li-ion 3.7V 550mAh battery are already pre-installed on the handset.
With dimensions of 195 x 56 x 30mm (H x W x D), the BT Elements 1K handset has a robust look and feel to it with its combination of sturdy plastic and rubber body decked out in two-tone grey. The handset is rather too bulky for most pockets, especially with the protruding antenna at the top of the device, hence the need for the belt clip to help ensure you have quick access to this DECT phone. When not required the handset can be docked on its charger unit which is, itself, linked to a mains power source to keep the phone fully charged. Also forming part of this telephonic set up is the base station, which need to be connected to a power source and an appropriate telephone line socket, as it links to the handset. Both the charger and base station adopt the same colour scheme as the handset.
A fairly standard arrangement of controls and features decorate the handset's front face. Adding to the 4 x 3 rows of alphanumeric keypad are buttons for Recall (available with some BT features) and Contacts. Arranged either side of the navigation pad are Call Accept and End keys plus left and right soft option buttons. A 3 x 3 cm monochrome screen, once you have removed a stick-on message indicating that the handset has a nuisance call blocking feature, provides feedback and status information. Along with the nuisance call blocking feature, this handset is both dust and waterproof up to IP67 rating making it a suitable device for use in a variety of environments.
Whether relaxing in the home or carrying out activities when outside, nuisance calls can be extremely annoying. The BT Elements 1K provides the user with the means of reducing the number of such calls. When blocking these calls, you have a choice of two methods.
You can opt to block by call type or specific designated numbers. When taking the block by call route, you can select from categories listed as International, Withheld number, No Caller ID and Payphone. Your choice can be limited to a single category or any combination of all the categories. You can also select up to ten specific numbers which will be added to your block list. Judging by my experience of nuisance calls, you could quickly use up your allocation of blocked numbers. Although blocked individual numbers do not have access to the phone's answer phone facility, those blocked by type can leave a recorded message.
As is the fairly common practice, you are given a number of selectable options with the unit's answer phone feature forming part of this product. You can either record your own welcome message that greets callers or stick with the default offering. Incoming calls can either be handled with just a brief message or a message and an option to record a response. Depending upon circumstances, you can set up an appropriate time delay (number of rings) before the answer phone takes the call so as not to conflict with other services such as voicemail. Up to 30 minutes of messages can be stored by the answer phone.
As the "1K" part of the product's title indicates, this handset has a claimed distance of one kilometre for its signal range. Obviously to approach anywhere near this distance, the phone will need to be operating in the outdoors without any major obstructions getting in the way to block the signal between the base station and handset. You will also need to replace the default antenna with the supplied long range unit.
Earlier I mentioned a Contacts key which allows for storing details for up to 200 entries which should be more than enough for most users. Another feature available with this handset is a "Do not disturb" mode that will block calls from everybody, apart from those on your VIP list, during specified hours. A fully charged handset should give 10 hours of talk time and 250 hours on standby.
If you are looking for a sturdy phone for use in locations where dust and water could be an issue then the BT Elements 1K could be for you. You can purchase this kit from the BT Shop priced at £79.99 however bargain hunters might prefer to check out Amazon.co.uk where the product is currently listed at £63.61.
http://www.shop.bt.com/products/bt-elements-1k-single-079482-B02K.html