Vodafone Smart Prime 6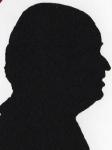 A full featured SmartPhone for £79 is something to make anyone stop and listen, the logic is that corners must have been cut, as far as I can see this has not been the case so I say again a full featured SmartPhone for £79 is this offering from Vodafone.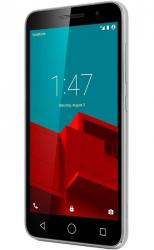 click image to enlarge
Vodafone Smart Prime 6 measures 14x7x.7cm and weights 156grams. The viewable screen is 11x6.3cm and for those who think imperial the notional diagonal imperial measurement is 5inches. The display is 720x1280 which gives nearly 300ppi.
Not long ago a 5inch screen would have been big and bulky to hold now it just seems comfortable in the hand.
While – like all – recent phones the screen is reflective but certainly not reflective enough to do your hair and or make up. Attempts have been made to dull the shiny black surround with some success as fingermarks do not show that much. The back of my unit was a light metallic blue – almost grey – and it felt good to hold and not at all slippery.
The back has the camera mounted near the top in the centre with the LED flash just below it, towards the bottom is the perfectly adequate speaker. The top has the headphone or earbud socket while the right side has volume rocker and the on/off button just below. Finally the micro USB socket for charging is on the bottom towards the right edge.
The back comes off to allow insertion of SIM and a micro SD card which can be up to 64GB which possibly answers why I could not get an OTG device to work in the micro USB port.
Before those of you who like swapping batteries let out a cheer you can't that is still sealed in the unit.
The processor is a Quad Core Snapdragon offering running at 1.2GHz. It has 1GB of RAM and notioally 8GB of internal memory but around 3GB of that is already taken up.
It runs the latest version of Android Lollipop 5.02.
This phone is 4G and I used it in a number of places that are notorious dead spots without problem on occasions it did slow down but never lost connection. Other things to tempt you are Wi-Fi 802.11 b/g/n, Bluetooth 4, NFC, GPS and FM radio. It can also be a wireless hotspot for those with a Wi-Fi only tablet.
The rear camera is 8MP and I was happy with images taken both with and without the LED flash. The front camera known these days as the 'Selfie Camera' takes 2MP images.
Surprisingly for a brand specific unit there are only two Vodafone only Apps, Vodafone Store and Vodafone Updates, apart from this the front screen for those who turn the unit on/off also not surprisingly features the Vodafone logo. Switch off is 4seconds while switch on is 27seconds.
One App that will prove useful for those on PAYG is Net Performance which gives a range of information including calls made today and data usage.
I have been a big fan of the first sub £100 SmartPhone offered by Motorola but this latest offering from Vodafone is cheaper thinner and offers more for less.
The Vodafone Smart Prime 6 is available from the link below for £79 on PAYG.
https://shop.vodafone.co.uk/shop/pay-as-you-go/vodafone-smart-prime-6-payg/sku86176-grey