Alcatel OneTouch Pop C1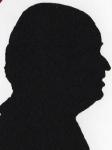 Having recently looked at the Alcatel PopS3 this even smaller offering came onto my desk. Surprisingly my bigger fear was not realised. So what has this 3.5inch screen unit have to offer in the hugely over crowded SmartPhone market.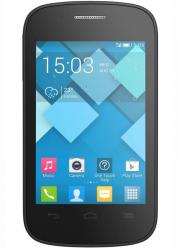 click image to enlarge
The PopS3 was a 4G unit while the C1 uses 3G. However the biggest fear was smaller phone equals even smaller keyboard, certainly my stubby fingers seemed to cope with this better than they did with the keyboard of the S3.
The dimensions are 11x6x1cm with the viewable screen being 7.3x4.9cm in imperial diagonal terms that is 3.5inches. Its overall weight is 100grams.
The top has the on/off button with 3.5mm headphone socket to its right. The right side is clear while the base has micro USB port for charging. The right side has the volume up/down rocker and finally the back has camera a speaker. The camera is 2MP while it has a forward facing one for things like SKYPE. For those who want to capture video it can do this at 720x480@20fps and can show video at 720x480@30fps. There is 4GB EMMC memory and 512MB RAM, there is also support for a micro SD card up to 32GB.
My unit was bluish black but according to their site colours are available. It has a 1GHz dual core processor.
The system runs Android 4.2. There are five games included out of the box, Shark Dash, Kingdoms & Lords, UNO & Friends, Little Big City and Green Farm.
There is an FM Radio and the unit can be used vibrate.
The battery is 1300mAh which is stated to equal 6.8hours talk time on 2G and 2.8hours on 3G. In standby terms that is 433hours on 2G and 325hours on 3G. Music should be playable for up to 48hours.
Also in the box are a Quick Start Guide, a set of earbuds and a 13amp plug with USB socket to allow charging from a wall socket.
Switch on was 25seconds shutdown is 5seconds. This unit also has a fast start up mode (via check box in settings) which makes boot up less than 10 seconds.
It works fine on Wi-Fi for those wanting to do downloads etc while not out and about and as this is likely to be a PAYG unit this of course saves money.
I found the 320x480 HVGA screen clear and easy to read in all but very bright sunlight.
This is an entry level phone but it does benefit from earlier version technology meaning you still get a lot of features that not long ago were only on high end units.
I suspect you will find this in smaller outlets I found only one on the link below tied to T-Mobile at £59.99.
http://www.amazon.co.uk/gp/product/B00KFFKUVY?ie=UTF8&tag=gadge0a-21&linkCode=as2&camp=1634
http://www.alcatelonetouch.com/global-en/products/smartphones/one_touch_pop_c1.html#.U7KECspOWUk