ZTE Blade V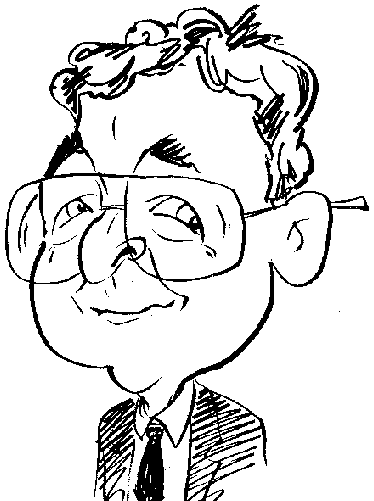 Review controls
Like the recently reviewed Moto G, the ZTE Blade V considers itself to be a smartphone for those on a limited budget.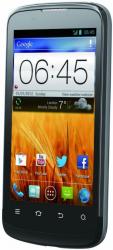 click image to enlarge
With the release of the Blade V handset, ZTE (recognised as the 4th largest smartphone manufacturer in the world) has added to its range of budget-priced smartphone models. This particular model is currently exclusive to Virgin Media in the UK priced at £71.99 on a PAYG basis. Included in the box with the handset unit is a charger that has an extender plug for attaching the standard to mini USB lead, in-ear headset which I suspect many will ignore in favour of their preferred private listening tool, and what can best be described as a mini 12-page Quick Start booklet.
This handset, with its plastic casing, has dimensions of 126 x 64 x 11mm and, while not the lightest unit in the marketplace, is not particularly heavy at 130g. I found that it was a comfortable fit in the hand with easy access to the controls when viewing the 4.0-inch touch screen with its resolution of 800 x 480 pixels. The screen may not be in the same ball park as some offerings but remember this is a budget smartphone.
A standard 0.3MP front-mounted camera for video calling and those selfies we all like to capture plus the usual arrangement of Back, Home and Menu touch sensitive buttons are to be found on the front of the device. A volume rocker and micro USB port are located on the left side of the unit while a small power button and headset connection are positioned on the top of the unit.
The back cover, with its blue brushed aluminium effect, makes a nice contrast with the black surrounds of the front plate. A 5MP camera and flash unit are positioned in the top left corner. Removing this cover to gain access to the battery compartment is one of those fingernail jobs as you need to pry it away from the rest of the handset. The battery compartment houses a 1800mAh Li-ion battery pack, SIM card and an optional micro SD card to boost the slightly meagre default 4GB of internal storage. Really the optional SD card is a must if you are in the habit of storing music, movies and photos on your smartphone.
ZTE has opted to go with a 1.2GHz Quad-core Qualcomm Snapdragon processor with access to 1GB of RAM running Android Jelly Bean. A three second depress of the unit's power button will be required to start the boot up sequence with a further 37 seconds passing by before you have access to the lock screen.
The lock screen is one of those that require a long press to open up the Home screen and give access to the pre-installed content. Among the apps and features that come pre-installed are Google+, Maps, Kingstone Office, World Time, Accuweather, Amazon Kindle, Twitter, Facebook and Google Play Store. Surprisingly, or maybe not when you consider the 4GB of initial storage, there are no games, music or videos samples to entertain users.
Having checked out and been reasonable satisfied with the speed of accessing and downloading websites such as www.gadgetspeak.com, I decided to remedy the lack of games offerings. There was a slight delay in the appearance of the initial Google Play Store but this turned into a far lengthier delay when I tried to search or switch to one of the categories on offer. This delay was due to the handset failing to detect my location and once this was established, the Play Store was more amenable, allowing me to download apps.
I also added some music and video files via the micro SD option. Listening to music either via a headset or the built in speaker was fine. The Blade V handset had no problems playing back 720p video but the accompanying audio required some help. This was provided by a set of headphones which improved the volume output over that delivered by the built in speaker system which really stretched my ears listening capability.
Earlier I mentioned that the Blade V has a 5MP camera. Its performance could be described as adequate. You can select from various screen modes, opt for redeye reduction, set image levels plus set a store location amongst others. There is a choice of normal, panorama or timing modes plus mono and sepia capture. This camera does have a tendency to refocus when you are least expecting it. Video capture gives you a choice of QCIF, QVGA or 480p with any sideways movement being not particularly smooth.
Remembering that this is a budget priced smartphone costing well under £100, its performance is more than reasonable. In a head-to-head contest with the recently released Moto G, it would come in second with regards to speed, functionality and video display but then the Moto G lacks the micro SD option and costs around £50 more. At its price from Virgin, this handset should not disappoint.
http://www.ztedevices.com/product/smart_phone/eb2a3a16-f409-4599-923f-b23d810a2ff8.html