Motorola RAZR HD XT925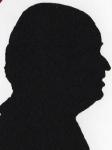 Review controls
This is the big brother of Motorola RAZRi sometimes called the XT890. Everything about it is larger the screen, the overall size and of course the weight, even the operating system is one point later than on the RAZRi.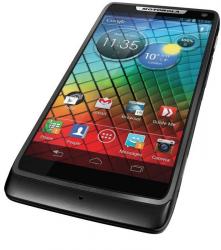 click image to enlarge
It is 13x7x1cm and it weights 147grams. The viewable screen is 10.3x5.8cm.Notional diagonal imperial measurement of 4.7inches. The screen display is 720x1280pixels.
While most people tend to leave their phone on I still tend to turn it off on occasions, booting is 28 seconds and shutdown is 4 seconds.
The on/off button on the right side has a serrated edge so you can feel it's the right button even in the dark. Below this is the volume up and down rocker. The top has 3.5mm socket for headphones or earbuds. Midway down the left side is a double connection behind a tight fitting door where you insert the micro SIM and any micro SD card you might use. Below this two uncovered connections for micro USB lead – to charge the unit – and micro HDMI.
The 8MP camera on the back has an LED flash to enable images to be captured in poor light and the one on the face 1.3MP for video calls such as Skype.
While the Motorola RAZRi has an Intel processor the Motorolla RAZR HD has a dual core 1.5GHz Qualcomm offering. It comes with 16GB of memory and 1GB of RAM, you can of course add a Micro SD to these figures.
This is a tough unit back and front. The back has a Kevlar coating and the face Gorilla glass. The four edges are all metal so it should survive the odd drop or three but it would not stop a bullet if in your shirt pocket when shot at, however hopefully most of us will never be shot at.
This unit is described as splash proof but not fully waterproof.
The screen is very bright and without sounding ridiculous the blacks are very black but while whites are a tad blue the overall effect with videos is a very pleasant view.
The Android version is 4.1.2 which as far as I know is the latest available and better than that on the RAZRi.
For those who know the basic Android interface there are a few extras like a right swipe on the screen bringing up Quick Settings which means a phone ring, Wi-Fi, Bluetooth, GPS, Mobile Data, Flight Mode and Phone Lock can all be changed without going to the main settings screen.
Another new feature is if you press the home button the middle of three at the base of the screen when in portrait mode when already on the home screen you get the ability to manage pages to suit your own useage pattern.
Motorola Smart Actions can setup rules for occasions, an example would be for when paired with a Bluetooth device it will launch vehicle mode and turn on GPS should your normal Bluetooth pairing be when in a car. Other rules may suit your situation better.
A lot is made of NFC (near field communication) and the RAZR XD supports this. If you need 4G data transfer speed this unit supports it, this however is something I have yet to try.
A lot of the very recent offerings have been Quad Core and or course this is only Dual Core but in tests I have seen such as for web page scrolling speed this performs better.
People who indulge in Gaming say that this holds its own with most other units in the area.
The battery is 2530mAh larger than most and even when working it allday I still had over 50% battery left. Of course being a sealed unit you cannot change the battery yourself or even have a spare to cover those extra demanding journeys.
Another factor that often gets brushed aside is phone call quality after all this is a phone and there is an area near me around Clapham Junction on the train where the cry of hello hello followed by expletives rings out often, this unit held onto calls better than most.
The Motorola RAZR HD XT925 is available from the link below for £294.99 with free delivery.
http://www.amazon.co.uk/gp/product/B008QBBDQ0?ie=UTF8&tag=gadge0a-21&linkCode=as2&camp=1634