Animated Movies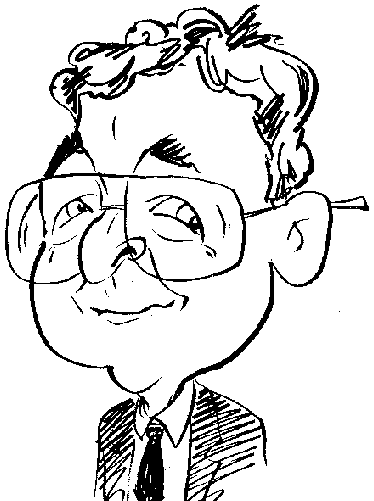 From its early beginnings with flip-books, animation has developed into a skilled art form that can take full advantage of a computer's processing power.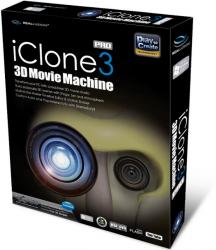 Animation was once the preserve of skilled artists with access to expensive equipment. Then computers came along and animation was made available to those who could afford powerful systems with top-of-the-range graphics capability and oodles of memory. Fortunately computer prices fell as performance improved and along came Reallusion. This company is responsible for a product entitled iClone which was priced within many users' budget constraints. The latest version of this software is iClone 3.0 Pro.
A wizard leads you through the product's installation. As part of this process you will be required to have an active on-line connection plus enter your name, email address and a 22-character serial number located on the Quick Start Guide card. When firing up the program you will be offered a separate menu with options for a product demo; training resources; get more content; and check for updates. In each case an Internet connection will be required to access these features.
Closing this menu reveals the main iClone interface placing you in Editor Mode. This interface has panes dealing with content, scenes, modify options, project info and tabs for props, actors, etc. As you might expect, the Editor mode is where you build up your scene and position ready made or user-specific actions using the simple drag & drop method. There is a set of VCR-like controls for viewing your animations. Some experimentation will sometimes be necessary in order to achieve the desired result.
Elements classified as terrain, water, plants and props can be included within scenes. Actors can be moulded to suit your needs as you adjust the size, length and thickness of the head, body and limbs. There is also an option to select from a supply of ready-made avatars. For a more personal touch, you could import a photo of your face and add this to a character. Once you have created your scene and positioned the actors, you can move (being the operative word) on to the aspect of action either of your own direction or using pre-build animations.
While all this is possible in the Editor Mode, you might feel more at ease in the new Director mode as you work with camera angles and lighting while taking control of the interaction between the various props and the actors. Adopting an approach that is more suited to the less experience user (without loosing too much functionality), Director Mode features real time manipulation with commands being issued from the keyboard just as if you were exploring the virtual environment of your favourite game. It is very easy to spend longer than you might anticipate or allowed for as you become engrossed in what is possible.
While iClone 3.0 Pro is not going to turn you into the creator of the next smash-hit live animation movie, it is fun to use and others will certainly be impressed by your work whether it is produced in AVI, RM, WMV, MP4 or flash format. To get the benefits of this software you will need a Pentium 4 2GHz processor with 1GB RAM, 2GB hard disk, graphics card with 512MB of memory running Windows XP SP2/Vista. This product has a recommended price tag of £100.99. Checking the Internet Amazon currently have it available on the following link for £93.98 including shipping:
http://www.amazon.co.uk/gp/product/B001G8Y6KK?ie=UTF8&tag=gadge0a-21&linkCode=as2&camp=1634