A Basic Landline Phone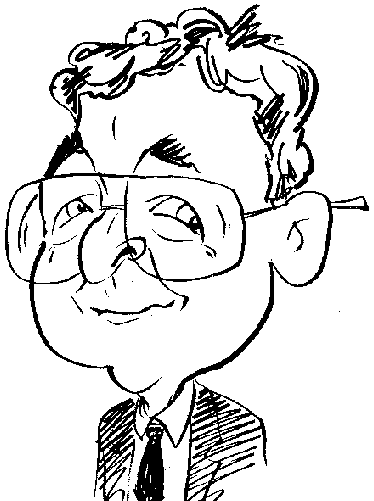 Bringing back memories of my first telephone, in looks if not in functionality is a product from Doro.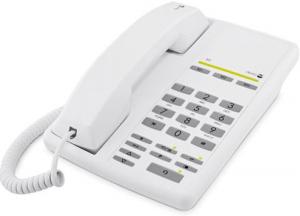 With the preponderance of mobile phones, DECT devices and even VoIP handsets, it is easy to forget that the standard landline desktop phone can still play a part in modern living. It is not everybody who needs the ability to be in constant communication range with every Tom, Dick or Harry. Some people just need the ability to call a friend or receive a welcoming call from their nearest and dearest in the comfort of their own home. While not solely aimed at this category of user, the Doro aub200h telephone might fit the bill.
This is a white desktop phone that would not look out of place in an office or home environment and has easy to clean surfaces that would make it suitable for health-care facilities. You can either position the phone on a flat surface or take advantage of a wall mounting option which does require an additional purchase. Arranged around the rim of the telephone base are connecting sockets for the handset, optional headset, additional equipment such as a modem, and attaching to the telephone wall connection. A selection of leads is provided for some of these options.
All the various controls are located on the telephone base unit in the format of slightly raised membrane pads. Taking up a central position is a standard 4 x 3 arrangement of alphanumeric keys plus star and hash symbols. Positioned above this arrangement are three one-touch memory keys for regularly used, or even emergency, numbers. Supplementing these one-touch keys are a further ten two-touch keys for storing other useful numbers – of course you will need to remember which one or two-touch key goes with which number. Setting up these keys is adequately described in the User Guide.
A further arrangement of controls is located beneath the standard key pad. There are keys to store, mute and recall with the latter being useful for those connected to a PBX. Other keys can be used to redial the last number; place a call on hold; and adjust the volume level of the earpiece. You are supposed to be able to change and adjust the volume level of the ring tone but I was unable to make any headway with this feature.
Perhaps due to bad habits and not having visual feedback as to the number dialled, I found that using this phone did require greater concentration when dialling to avoid wrong numbers. However you do get a telephone that features antimicrobial protection by Polygiene which promises to inhibit the growth of a wide range of harmful bacteria, moulds and fungi. The Doro aub200h comes with a 10-year warranty.