Motorola XT890 RAZRi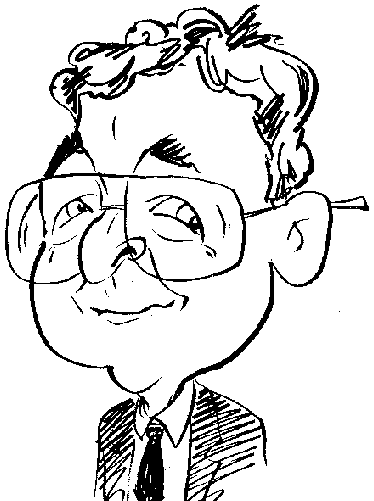 Review controls
Following my favourite breakfast of bacon baps, I was introduced to a new handset that has become my mobile device of choice.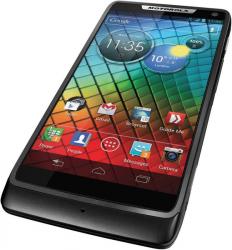 click image to enlarge
Combining the talents of Google, Motorola and Intel produces the RAZR i. This Motorola handset is the first smartphone to combine the Android operating system (4.0 Ice Cream Sandwich) with an Intel chipset.
Consisting of a sealed unit, therefore no access to the unit's 2000mAh battery, the handset has dimensions of 61 x 122.5 x 8.3mm (W x H x D) and weighs 126g. The RAZRi is built around an aluminium frame with a decorated Kevlar padded backing. Corning Gorilla Glass covers the unit's 4.3-inch display which dominates the front of the handset. This screen is a Super AMOLED display with a resolution of 960 x 540 pixels, delivering a bright clear image with an auto-brightness feature. As usual you can expect finger smears to build up on this screen.
Located on the right side of the handset is the power on/off button which needs to be depressed for three seconds before any activity is detected when starting the device. You will also find a volume level rocker and a dedicated camera button to activate this particular feature. The positioning of these controls is ideal for the right-handed user but less so for the 10% of the population who are left-handed. Mounted on top of the unit is a socket for a 3.5mm jack plug.
The left side of the unit contains a microUSB socket for when you need to recharge the device plus a concealed compartment where you can insert the SIM and an SD card. While the flap covering these two items feels a little flimsy, it does a competent job of protecting the content. Both the SIM and SD card need to be of the micro variety. Fortunately more recent SIM cards tend to come with the easy facility to be adapted to the micro size.
As mentioned earlier, the RAZRi is powered by an Intel chipset. The processor is the 2GHz Intel Atom Z2480 product which supports Hyper-Threading and comes with 1GB of RAM. Internal memory is 8GB of which 5GB is available to the user. If more storage space is required then you have the option of inserting a micro SD card to increase storage up to a maximum of 40GB.
While many users tend to leave their smartphone in sleep mode when not in action, I find it hard to get out of the habit of switching the device off – old habits are hard to break - when other tasks demand my attention. This does have the effect of increasing the frustration caused by the 40 seconds (including the 3 seconds holding down the power button) before the RAZRi is ready for use when powering up the unit. For many users this should not be an issue.
Arriving at the main Home page you immediately have access to options such as Phone, People, Text, Camera, Play Store, Email, Browser and a Guide Me help feature. There are also three flappable circles of different sizes decorating the top portion of the screen. Initially these circles will show the date/time, weather at a user-selected location, and battery level shown as a percentage. By tapping or flicking each circle, you can access related options such as alarm/analogue clock, extended weather forecast/add locations, battery time available/circle settings whereby you can be notified of text messages, missed calls and voicemail.
Sliding this Home page to the right gives you access to various settings while sliding to the left brings up additional pages which can be populated with apps using either a blank or template start as you organise the pre-installed apps and those you download from the Play Store or any other source of Android titles.
Many of the usual candidates come pre-installed including those for Gmail, Camera, Music Studio, Music Player, Quickoffice, Voice Commands and YouTube. There are one or two notable omissions. Chrome was not immediately available due to an incompatibility problem but this was soon rectified. However attempting to install Flash proved to be less successful with a message appearing that Flash was not compatible with this version of Android. This does have a knock-on effect with apps such as the BBC iPlayer and the like being unable to perform their duty.
I also encountered a problem when attempting to download the Amazon Appstore. Despite following the supplied instructions to adjust the settings, this app failed to download. However I was able to get this app up and running by using the file downloaded on another device. I was then able to add apps such as the Amazon Kindle to access and read the Kindle books I had purchased.
In other respects the RAZRi performed well. There is a fairly standard VGA front facing camera and an 8MP rear-mounted unit that has an R/2.65 lens. The pre-installed camera app allows you to switch between the two cameras as you capture still images or video clips. I was impressed with the quality of both still and video captures. When playing music, which can be listed by artist, album, song, genre, recent or playlist, the app will display any associated album art. I felt the sound quality was a little on the tinny side when playing music but not to the same degree when a movie was providing the audio.
I have been using the RAZRi over the past few weeks and it has certainly drawn a fair number of admiring glances from others whenever I unveiled in public. The overall appearance of this handset is quite appealing and this is matched by its performance especially when you consider that I had been using a pre-released beta unit. Pricing information can be obtained from the following URLs:
VIRGIN MEDIA:. http://www.virginmedia.com/
TESCO: http://www.tescophoneshop.com/
T-MOBILE: www.t-mobile.co.uk/shop
ORANGE: www.orange.co.uk/shop
PHONES 4 U: http://www.phones4u.co.uk/motorola/razr-i
http://www.motorola.com/Consumers/GB-EN/Consumer-Products-and-Services/Mobile-Phones/MOTOROLA-RAZR-GB-EN