The Mini Galaxy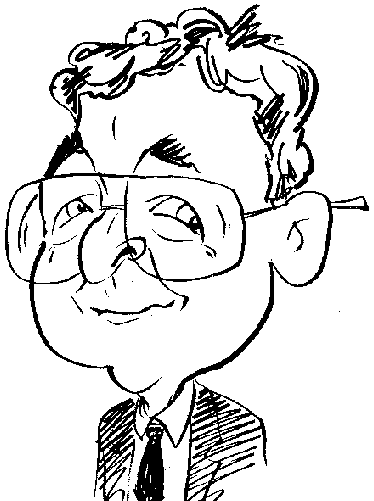 Review controls
Put the words "Samsung" and "Galaxy" together in the same sentence and you could start thinking that the subject matter was going to be a tablet device. However by inserting the word "Mini" into the sentence, the device under consideration would metamorphosis into a smartphone.

click image to enlarge
The Galaxy Mini is Samsung's latest attempt to be the model of choice for those looking for a budget price handset. With dimensions of 110 x 64 x 12mm and weighing 107g, this handset is fairly unremarkable with regards to its general appearance. The off-white plastic casing might not suffer from a finger print affliction but the 3.1-inch capacitive touch screen more than makes up for this as it collects smears at a rate. Fortunately the screen quickly proved to be one of the easiest to clean that I have come across. A quick wipe and you would think you were handling a new model.
Positioned beneath the screen are the Menu, Home and Back keys. A matte silver band running round the edges of the handset holds a concealed microSD card slot and power button on the right side, 3.5mm headphone socket (but no headset supplied) and concealed microUSB port at the top. A volume rocker is found on the left side. A 3-megapixel camera is located at the rear of the handset.
The Galaxy Mini comes with Android 2.2 and is powered by a 600MHz single-core processor. This combination requires between 50 and 60 seconds before you can make use of this handset from boot up. Internal memory is a rather limiting 164MB of which around 138MB is available for the user. Fortunately you do have the microSD slot and Samsung includes a 2GB card to help you get started and install those apps that are willing to cooperate with memory card storage. An adapter is provided so that you can use this microSD card in a standard SD slot on your computer.
By default you get three Home screens for populating with various apps. If this screen acreage is not enough for your needs then you can add additional Home pages and populate them with your choice of widgets from a list that includes various clocks, Google search, market (useful for downloading other apps – free or available for a small fee, news & weather, program monitor and Yahoo finance. You can also select the wallpaper for the Home screens. However you are limited to using a single design or image for all the screens rather than choose different wallpaper for each one. One way round this problem is to use a large image that spreads itself over the available Home screens.
The Galaxy Mini's touch screen is not as responsive as some others. Often you need to apply more pressure to launch a feature than you might think would be necessary. With a resolution of 240 x 320 pixels, the screen can cope with most images although any downloaded web pages are not really readable unless you are into zooming and scrolling. When importing some of my images captured on another device, there was some initial fuzziness but this quickly cleared up as an automatic focus adjustment kicked into operation.
The handset's built-in 3MP camera is merely adequate even for a budget handset. Some of the blame for the camera's performance can be due to the lack of a flash facility. You can capture still images or video clips and make use of various shot modes. You can view images and video clips captured by the handset or those imported via the microSD card using the supplied Gallery app. Video clips are automatically displayed in landscape orientation. A music app allows you to play your favourite tracks while an FM radio app provides good reception once you have attached a headset to act as the required aerial. You can save four pre-sets which are displayed on the screen. Media-wise this handset supports MP3, WAV, eAAAC+, MP4 and H.264 formats.
As mentioned earlier you can access the Internet via Wi-Fi which is fairly easy to set up. By the simple process of entering my basic email account details, I was able to download and send email messages. Using the on-screen keyboard was not as error-prone as some of my other experiences with this form of text entry – perhaps my thumbs are getting more use to this type of activity.
Already installed on the Galaxy Mini are a number of apps including News & Weather, Quickoffice, Find places and a voice to text facility that struggled to make sense of some of my attempts to communicate by voice. For example Gadget Peter and Gadget bear were just two of the possible results when I uttered Gadgetspeak.com. New apps can be downloaded from Android Market and Samsung Apps.
The Galaxy Mini is powered by a Li-ion 1200 mAh battery pack. You should be able to get just over six hours of talk time and 2.5 weeks on standby but bear in mind that some apps, such as Google Maps and Navigation, can quickly drain the battery.
While the Galaxy Mini switches quickly between portrait and landscape mode depending upon how the device is being held, this will only happen if the handset is help upright. When laid down flat, the change of orientation will not happen.
The Galaxy Mini might struggle when placed side-by-side with more powerful devices but it is capable of providing reasonable service for those on a limited budget. You should be able to purchase this handset for around £90 as a pay-as-you-go deal.
http://www.samsung.com/uk/consumer/mobile-devices/smartphones/android/GT-S5570EGAXEU