Doro Camera Phone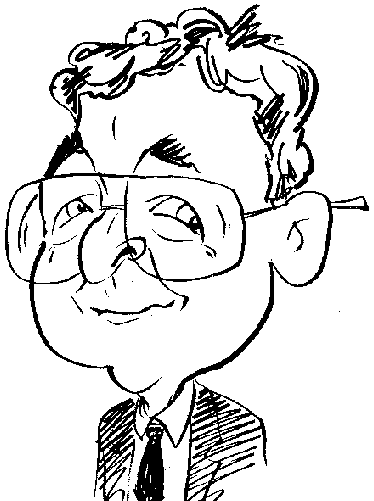 Review controls
Continuing its policy of developing mobile phones for a certain age group, this new Doro handset now has a camera feature.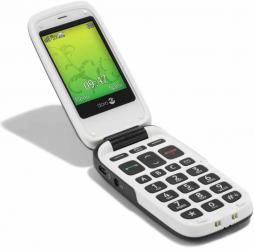 click image to enlarge
Adding to its range of mobile handsets, Doro has released its PhoneEasy 615 model. Following the company's normal practice, this 3G clamshell handset is designed for the older user who will appreciate its large buttons and easy to read text and display. Unlike the other models in Doro's PhoneEasy range that I have looked at, the 615 has a built-in camera and flash for the easy capture of treasured memories.
Available in a choice of black or red for the outer casing, the PhoneEasy 615 has dimensions of 102 x 53 x 23mm in its closed state. While not the smallest or thinnest unit currently available, this handset fits comfortably in the hand and should not cause an unsightly bulge when stored in a pocket or bag. The unit's weight of 117g (including the 1000mAh Li-ion battery pack) should cause no inconvenience.
In its closed state, the front of the PhoneEasy 615 has a 13 x 34mm display window which can show the current time and give notification of incoming calls and events. An LED light flashes green to indicate a new message or missed call while a colour change to red indicates that the battery level is low and/or charging is taking place. Pressing the x/- volume control on the right side of the handset will illuminate the display if a timed-out occurs. On the opposite side of the PhoneEasy 615 are the sockets for attaching a miniUSB lead for connecting to a computer or for charging purposes plus a socket for the supplied ear-plugs. As this audio connection uses the standard 3.5mm jack socket, you could use your favourite headset if you prefer.
Flicking open the clamshell reveals the main display and keypad layout with both being encased within a white plastic frame which lets the tone down a little. The 2.4-inch QVGA screen has a resolution of 320 x 240 pixels and displays clear text using either a user-defined choice of standard or large fonts. This screen is more than adequate for all the tasks it needs to carry out.
As always with a Doro handset you have a 4 x 3 arrangement of clearly labelled large alphanumeric keys that are headed by a row of three speed dial keys which are labelled A, B and C plus a shortcut SMS key for sending text and audio messages via your service provider. Further keys allow you to accept/reject calls and navigate through the various menu options plus the standard left and right soft keys for accepting on-screen options. These soft keys are positioned either side of a dedicated camera key.
Rather than give you both video and still image capture, the 3.2 megapixel camera featured in this handset offers just still image capture. You do get a flash and the ability to adjust the zoom level. The dedicated camera key serves the dual purpose of activating the camera option and shutter control for capturing images. A built-in image viewer lets you check out your captured, send them via MMS or Bluetooth, select an image for use as wallpaper or as a phonebook photo entry and sort images either by name or time.
Situated on the rear of the handset is the unit's Emergency key. Up to five numbers can be allocated to work with this Emergency feature and these will be used to send an automated message if the key is depressed for three seconds or pressed twice within a second. You are advised not to use numbers that have an automated answering service as this emergency rota ceases once a call is accepted.
The PhoneEasy 615 has a phonebook which can contain up to 300 entries each with three phone numbers plus an appropriate picture. Your own personal data can be stored in an ICE (In Case of Emergency) option. This information can include date of birth, height, weight, existing medical condition, allergies, blood type and current medication – all of which could prove vital in the case of an emergency. There are also tools to set up an alarm, use a calculator, view a calendar and listen to FM radio with up to nine preset stations on offer.
Included with the Doro PhoneEasy 615 is a docking station. This can be used for keeping the handset clearly visible when indoors (you must have put down your mobile at sometime and then been unable to find it when needed) while making sure it is fully charged up when next required. Leads are provided so that this docking station can be linked to an appropriate power source such as the mains or a computer.
When fully charged, the supplied battery pack should give you up to 533 hours (that's just over three weeks) on standby or 192 minutes talk (gossip) time. The battery pack comes partially charged enabling you to get up and chatting once the SIM card has been inserted. The handset supports 3G 2100 / 1900 and GSM 900 / 1800 / 1900.
As previously mentioned, this product has been designed for the silver surfer generation who will certainly appreciate the unit's large buttons, impressive volume level, bright clear display and ease of use. This handset is currently available from Amazon priced at £175.99.
http://www.doro.co.uk/products/Mobile-phones-and-accessories/PE615/