Bluetooth Input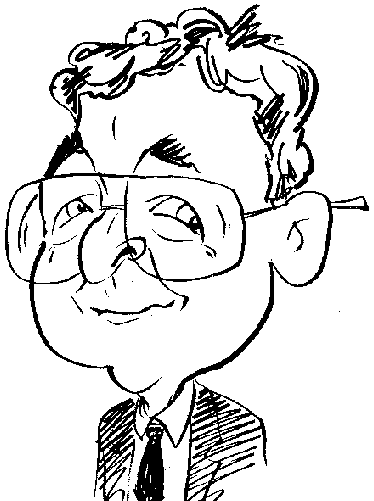 Review controls
As somebody who spends a great deal of time typing, my choice of keyboard does need to combine functionality and, more importantly, ease-of-use.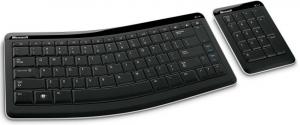 click image to enlarge
Keyboards have come a long way since these heavy clunky models, decked out in computer grey, that were attached to my early computers via a cable with a 7-pin plug. They really made their presence felt with the less-expensive models suffering from keys that lost their letter identification through the effect of finger pounding. In no particular order, and apologies if I omit your favourite keyboard innovation, extra keys were adding to the standard QWERTY layout (both American and UK versions); the 7-pin plug metamorphosing into a USB connection; various coloured models with wavy shape (and the ability to be rolled up when not in use) appeared on dealers' shelves; plus the removal of the cable as the untethered keyboard became the vogue.
Normally when I think about an untethered device, whether a keyboard or mouse, my first thoughts are of a USB dongle transceiver working within the 2.4GHz wireless field but that is not the only option as fans of Bluetooth will readily agree. Recently I have had the opportunity to try out the Microsoft Bluetooth Mobile Keyboard 6000.
As its title implies, this keyboard is designed specifically for Bluetooth computers with a strong preference for the notebook variety. This preference is due to notebooks being more likely to come with Bluetooth as standard. While you do get Bluetooth-aware desktop systems, they are not as common. You could, however, add this feature yourself with one of the Bluetooth USB devices that are currently available. As long as the computer, whether notebook or desktop on either the Windows or Mac platform, has Bluetooth capabilities then this product should work without any problems.
The kit consists of the main 84-key keyboard plus a separate number pad that comes with its own soft carry pouch when it is not required. The two components are predominately black in colour with a cream back plate. While mainly matt black, each unit has a lacquered black strip bearing the Microsoft logo running across the two devices. Measuring 355 X 167mm, the main keyboard is slim and has a curved appearance which Microsoft tells me is extremely popular but I am yet to be totally convinced on this issue.
The number pad is as slim as the keyboard but more rectangular in shape. It has dimensions of 102 x 134mm. Both units are battery powered with the keyboard requiring two AAA batteries and the number pad just a single AAA battery. On/off switches are provided to help extend the battery life and there is also a Bluetooth Connect button on each unit.
Pairing this combination of keyboard and number pad with your computer is relatively straightforward in most cases. Step-by-step instructions are provided in the mini User Guide. These instructions cover Windows XP, Vista, Windows 7 plus Mac OS and dealt with systems that have a Bluetooth entry in the Control Panel or System Preferences for the Mac. For those, such as myself, who are using a Bluetooth USB stick and third-party software, they will need to check the instructions that come with their device.
In the tests I carried out using a MoGo Bluetooth Adapter with Blue Soleil software, I encountered no problems and was able to work from distances up to 10 metres. The keyboard unit provides the basic range associated with such a device, enhanced with volume controls, while the number pad provides the functionality you would expect. Supplied with a 3-year warranty, this Bluetooth Mobile Keyboard is priced at £79.99. This does seem a little on the high side but then you are paying for the technology and the Microsoft branding. Personal I would prefer to stick with a wireless keyboard offering more functionality for less money but you might think differently.
http://www.microsoft.com/hardware/mouseandkeyboard/ProductDetails.aspx?pid=016