Samsung Galaxy Tab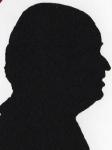 Review controls
Not quite an iPad but still a lovely piece of kit. The screen is that much smaller but of course it will fit in a larger pocket that – unless it's a poacher's one – the iPad will not, it is however an office on the move as even without wireless you still have mobile.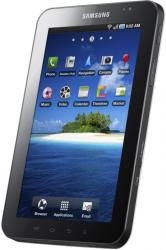 click image to enlarge
For the Samsung P1000 Galaxy Tablet weight is perhaps the most important statistic, well it's 380grams and it measures 12x18.6x1cm; the viewable screen is 9x15.5 cm.
If you have a wireless connection around your home/work then it's just a case of entering your password once and from then on all the time it's on you are in contact. There are of course thousands of 'apps' available.
The top has a 3.5mm jack plug to allow you listen in private, the left side has a rather good pin hole microphone, the base has a proprietary charging point while the right side has on/off and volume up/down buttons, it also has doors where you insert a micro SD card and your mobile SIM. Finally the back has a quite nice camera and flash unit.
Few people ever turn their mobile phone off – apart from when instructed to do so – this has a start up time of 30 seconds. Before I used it out and about I wanted to see exactly what could be done without a SIM card and while some items refused to work without one most were happy to work with just the wireless signal, this could be a good test for those who have only a less than generous mobile tariff to call this a mobile office.
The diagonal screen measurement is 7inches and the advantage of this smaller size is that in both landscape and portrait mode its still a one hand hold once you learn not to grip it near the on/off button, this leaves the other hand able to work the touch screen and keyboard. 1024x600 is the same as some Netbooks but they are heavier.
This of course uses Android an operating system designed for smaller screen which of course Windows was not. The display was sharp but clear providing there is not a bright light source behind you as it has a glossy black reflective screen the same as most notebooks so not only does it show fingermarks you can also do your hair in it.
The 1GHz Cortex processor allows not only Wireless but also Bluetooth GPS and 3G. It comes with plenty of memory 16GB built in – not including the 2GB for mobile phones – but can also accept up to 32GB of extra memory in the micro SD slot.
As some will know there are several versions of Android around 1.5, 1.6 and here the latest 2.2 Froyo version tweaked for tablet use. This means that even if you use it upside down the screen will rotate with you.
The built in camera is 3MP and this can also capture videos at 720x480 at 30FPS and as it has an LED flash items can be captured in less than perfect conditions. However do not expect results to match those of a dedicated camera.
In normal use including web access the battery lasted more than a working day and probably nearer to two days. Watching videos will of course be harder as the screen is always live but you should manage around three videos.
The price may well be the sticking point as there is very little between it and an iPad however you may be saved/tempted by a mobile deal where the price of the unit is vastly subsidised by a longish contract as always check to see if you really need all that is on offer, as the saying goes there is no such thing as a free lunch.
Doing my Internet searches found the Samsung Galaxy Tab at a best price of £498.37 SIM free.
http://www.amazon.co.uk/gp/product/B0042D75TU?ie=UTF8&tag=gadge0a-21&linkCode=as2&camp=1634
http://www.samsung.com/uk/consumer/detail/detail.do?group=mobile-devices&type=tablets&subtype=tablets&subsubtype=&model_cd=GT-P1000CWAXEU&pid=uk_home_subbanner1_galaxy_tab_11012011