A Sony Ericsson Slider Phone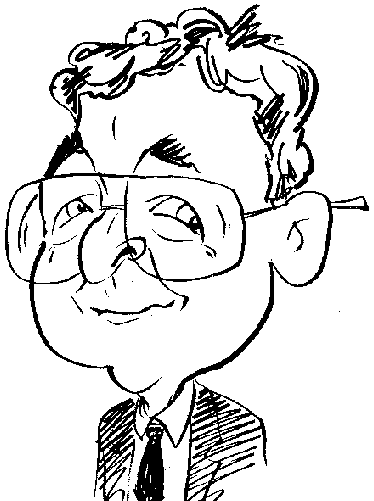 Review controls
With colours that include Blush and Dusty in their description, it has to be another Sony Ericsson handset that has been the focus of my attention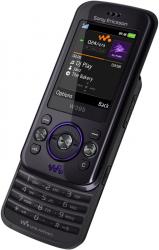 click image to enlarge
Joining the ranks of Sony Ericsson slider phones is the W395 model. Available in a choice of Blush Titanium or Dusky Grey, the handset is constructed of brushed aluminium with a design and feature set aimed at appealing to the youth market (well that leaves me out of the equation). The W395 has dimensions of 96 x 47 x 15mm (H x W x D) when closed with the height expanding to 127mm when open. The handset weight is kept down to a reasonable 96g.
A scratch resistant 2-inch screen decorates the front of the handset. This screen is capable of displaying 262k colours with a resolution of 176 x 220 pixels. Generally the screen's performance is fine with bright clear images and the screen has the advantage of appearing to be less susceptible to being defaced by finger smears.
Positioned just beneath the screen are two columns of three buttons running down each side of the navigation / play wheel that has a centrally mounted button flush to the wheel. Along with soft and play buttons on the left side is a dedicated Walkman button. The buttons on the right side are made up of soft, end and cancel controls. My chubby fingers had no trouble with this layout. However the telephonic keypad proved to be a tad too tightly compact for my taste but those with more nimble fingers should manage fine.
The usual Sony Ericsson multi-function connection socket for linking to power / USB / hands-free operations is positioned on the left side of the handset. The opposite side houses the dedicated camera button and volume / zoom adjustment. The W395 has 10MB of internal memory which can be supplemented by the use of a Memory Stick Micro M2 card. You are supplied with a 1GB card and there is support for up to 4GB. I was pleased to discover that the slot for the memory card is conveniently positioned on top of the handset alleviating the need to remove the battery when replacing the card. While on the subject of the battery, you should get up to 480 hours on standby and up to 8 hours talk-time. Also entry to the battery compartment is far easier than on some other Sony Ericsson handsets.
The W395 features a 2.0-megapixel camera. As mentioned earlier, there is a dedicated camera button which removes the need to select the appropriate menu option. While there is no flash facility, you do get auto-focus and a 2.5x digital zoom capability. As well as still images, you can capture video clips. Image quality is about what you would expect from a 2.0-megapixel unit. Options to apply various photo fix adjustments such as light balance and contrast are available as is picture blogging for quick postings.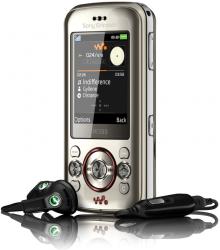 click image to enlarge
Not surprisingly, this being a Walkman phone, music capabilities have not been forgotten. Like the camera, this handset features a dedicated Walkman button conveniently positioned on the front of the unit. You can listen to your favourite tracks, create a playlist and sort your music by category. Stereo speakers with Equaliser and Deep Bass technology help add body to playback while TrackID can be used to identify artist, track and album from a particular snippet. A PlayNow feature lets you download tracks (and games) along with album art. There is a built-in FM radio with RDS tracking.
Internet access comes with the Openwave web browser and there is support for WAP 2.0 XHTML and WAP 1.2.1. The W395 supports GSM/GPRS/EDGE 850/900/1800/1900. You also get Bluetooth for short range connectivity.
Other features available with this handset include MMS, SMS, email and motion gaming (three games are provided as standard). The usual array of PDA-style applications such as timer, alarm clock, calendar, address book and calculator are included.
Overall this is a product that should appeal to the youth market. It ticks all the right boxes and has a stylish appearance. For those who prefer the pay-as-you-go method, I have seen the W395 priced at around £114. If you commit to a contract then you should be able to pick up this model free of charge.
http://www.sonyericsson.com/cws/products/mobilephones/overview/w395?lc=en&cc=gb