Anyone for Tennis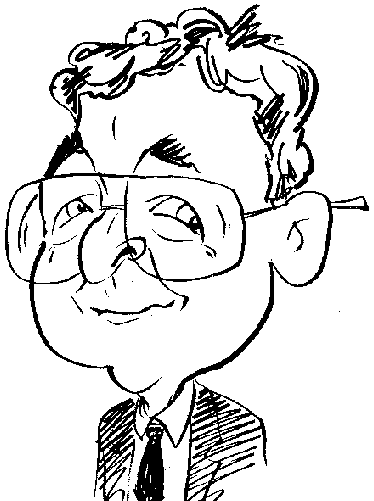 Review controls
Sport sponsorship continues to be popular with telecommunication companies but some sports object to you using a company's products when play is in progress.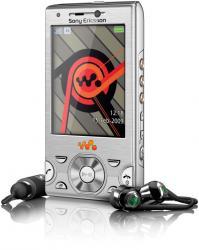 click image to enlarge
As is my usual practice, I checked that I had everything I felt that would be required for the day ahead. I took special care with the mobile phone as this was a review model due for testing that very day. The reason for choosing this particular day was that the handset was a Sony Ericsson W995 model and I was, appropriately enough, on my way to Eastbourne.
Why, you may ask, was Eastbourne appropriate? The answer is that this seaside resort is home to a Sony Ericsson sponsored WTA Tennis event and I was due to attend as a spectator. A day in the open air (sunshine permitting), watching others being energetic and displaying skills, that I can only dream of ever attaining, seemed like an ideal environment to test this handset.
Well that was the plan but sometimes plans never work out as expected. Arriving at the event and taking my seat, I quickly noticed a list of restrictions or activities that spectators should avoid. The fifth entry in that list was that mobile phones should be turned off – it did seem rather incongruous for an event sponsored by a mobile phone company such as Sony Ericsson but who was I to argue. As a result the actual testing for this review was carried out a little later in other locations.
The Sony Ericsson W995 handset, as its title indicates belongs to the Walkman family, is of the slider variety with dimensions of 97 x 49 x 15mm and a weight of 113g (battery included). This handset is available in energetic red, cosmic silver or progressive black with the review unit adopting the latter colour scheme. A 2.6 inch 240 x 320 pixel TFT screen dominates the front of the handset. The built-in accelerometer automatically rotates the screen for portrait and landscape orientation. This screen delivers image quality of a good standard in various lighting conditions.
Arranged below the screen are semi-circular buttons for use with selection, activity menu and clear with a further two semi-circular, side-mounted buttons for call and end features. Positioned between these buttons is a navigation wheel with a centrally located Walkman Pause/Play button. I found it easy to adapt to this arrangement. By sliding the top forward, increasing the height to 128mm, you reveal a 3 x 4 telephonic key pad. Each individual key is raised slightly from the surface and is of a size that should not inconvenience even those with stubby fingers. The video call camera and light sensor features are positioned on top of the screen. Dotted around the edges are the multi-purpose connection socket, volume/zoom keys, various media related keys plus dedicated Walkman and camera capture keys.
While on the subject of the camera, the W995 features an 8.1 megapixel model allowing the user to capture, store, and edit still images plus record, play and stream video clips. This camera module comes packed with features. You get a flash, auto-focus face detection, geo-tagging, image stabiliser and 16x digital zoom. Both still and video image quality is good and puts other handsets I've reviewed in the shade.
As this handset belongs to the Walkman family, its music delivering features are equally impressive. Based on the latest Walkman player 4.0 with support for MP3, AAC, AAC+, E-AAC+ and WAV formats, this handset lets you control your music via motion; create play lists based on mood and tempo; view album art when listening to music; and access features such as TrackID music recognition, FM radio and PlayNow download service while making use of Sony's Clear Bass and Clear Stereo technology. When storing music, you can make use of the 118MG of available internal memory and add extra via a Memory Stick Micro card. You do need to remove the handset's back cover to access the memory card slot.
One feature of the handset that I have left towards the end of the review is a small silver, metal clip on the back of the device. This is the integrated stand which is meant to enable you to stand the handset upright on a flat surface for easier viewing. Unfortunately it failed to carry out its designated task. The handset would just fall over whenever I tried to use this feature.
The Sony Ericsson W995 is a 3G handset with support for quad-band GSM, HSDPA, DNLA-compliant Wi-Fi and Bluetooth. As standard you get voice and video calls; SMS and MMS messaging; email; Google Maps; a-GPS and a selection of 3D Java games that can make use of the handset's accelerometer capability. The usual collection of alarm, calculator, calendar, contacts, stop watch, notes, tasks and timer are included along with Web browsing. Battery life is estimated at 4 hours (3G) or 9 hours (2G) talk time with 360/370 hours on standby.
Overall this is an impressive mobile phone that I could see myself using on a regular basis. All the various features are at the top or near the top of the scale with regards to functionality and ease of use. Pricing for this handset will depend on the type of contract but for pay as you go clients expect to pay in the vicinity of £330.
http://www.sonyericsson.com/cws/products/mobilephones/overview/w995?lc=en&cc=gb