A Travelling Friend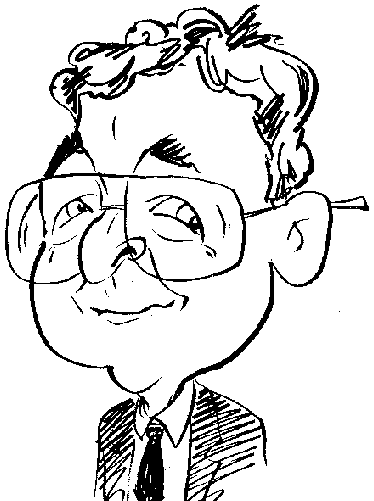 Let me introduce you to MyPal. This handy device is a PocketPC from Asus.
The MyPal A730 is powered by a 520MHz Intel PXA270 processor running the Microsoft Windows Mobile 2003 Second Edition operating system. Memory consists of 64MB Flash and 64MB of SDRAM of which 48MB SDRAM should be available to the user. Both infrared and Bluetooth connectivity come as standard.
The device measures 117.5 x 72.8 x 16.9mm (L x W x D) and weighs 170g. Central to the unit's design is the display. This is a TFT VGA screen with a diagonal measurement of 94mm and a resolution of 480 x 640 pixels. Thanks to the functionality of the operating system you can easily switch screen orientation between portrait and landscape, change the font size by using a slider bar and adjust the backlight settings. Generally visibility is good in most conditions although bright, direct sunlight can cause some deterioration in clarity.
Combining sections that are coloured grey, silver and black, the unit is curved at the base with a standard 4-button fast action control arrangement. Each of these buttons can be assigned with two actions depending whether a short or long press is used. This mode of operation, while helping to increase usability, does initially take a little getting use to but can quickly become second nature. Positioned in the middle of these buttons is a four-way navigation pad with a centrally mounted launch button.
The top of the unit is home to a headphone jack, infrared port and slots for both Compact Flash and SD memory cards. Positioned on the left side are the power button and a second button that switches between camera, note taking and record functions depending upon the current selected mode. Moving over to the right side, there is a sliding latch button for allowing easy removal of the back cover that conceals the Lithium Ion rechargeable battery. The base of the unit houses a reset button, connector for recharging and synching with a computer plus the stylus compartment.
Checking the back of the A730 reveals a loudspeaker grill, camera lens and flash. There is also a metal mirror for helping line up a self-portrait. Unfortunately this mirror is so small that its value is greatly reduced.
The 1.3MPix camera can capture still images and video clips. When taking individual photos the camera offers a maximum resolution of 1280 x 960. By taking one of the lesser resolutions available you gain the advantage of using a 4x digital zoom feature plus the ability to add a frame to enhance the image. Extra customisation can be carried out in the Photo Editor module which forms part of the Asus Camera software supplied with the PocketPC. Various pre-set modes are available for taking photographs in different lighting conditions.
Video with audio support can be captured in either AVI or 3GPP format at a maximum 352 x 288 resolution. A choice of three quality settings can be applied individually to video and audio.
While images and audio have their advantages, data stored on this device will probably consist mainly of text. The easiest way to get this type of information on the MyPal is via synchronisation with a computer but this is not always convenient or practical. When on the move data can be entered using an on-screen keyboard or by writing on the screen with the stylus. If you stick to printing rather than handwriting then the built-in text recognition software should be able to convert input into editable text with a high rate of accuracy. Simple print the text and select the Recognise option on the Tools menu and your work will be converted. I was certainly impressed with this feature.
Included as part of the standard software package you get pocket versions of Outlook, Word and Excel plus Media Player and Internet Explorer. Asus also includes backup software and a launcher program for often used applications. Microsoft Active Synch can be used in conjunction with the supplied cradle to keep MyPal data in synch with your computer via USB connectivity. Bluetooth capability is available for connecting to other similar enabled devices.
Asus claims that battery life should be in the region of nine hours. I could not get close to this figure. Even with Bluetooth turned off I was getting battery-low messages after two hours of minimal usage. This is a major weakness of this device.
Battery considerations apart, the MyPal A730 is a well-constructed device with some impressive features. A handy belt-pouch provides protection when on the move while the supplied second stylus is a useful addition. Expect to pay in the region of £320 to team up with MyPal A730.
http://uk.asus.com/products/pda/a730/index.htm