Navigate with a Palm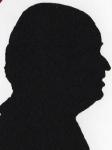 Review controls
There are many dedicated in car navigation systems. Now there are solutions for Pocket PC and Palm. Here is one involving three companies – in a single box – and a further one that has exclusive rights to sell it.
Regular readers will already know my thoughts about the excellent Palm Zire 72 (17/7/04), even though it is a 'Zire' it has the better screen resolution of the 'Tungsten' range, Bluetooth, and, the ability to work with SD cards.
The software and car hardware is from Mapsonic and the UK map from Via Michelin. Unlike some other solutions this is comparatively easy to install. First install the software on the provided CD-ROM on your PC. As part of this installation you have to sync (several times) with your PDA. The basic PDA part is on a provided SD card. The main routes of the UK are around 92MB so this is not a trivial sync. However once completed you should be able to divorce the PDA and the PC. I would have though this part could have been more easily done using a card reader attached to PC.
Unlike dedicated car systems the Palm is still useable and around 12 seconds should see the Palm back in use. To swap back to routeing takes only around 3 seconds. The connection between the Palm and the GPS unit is Bluetooth and this I found the weakest part. As you fit it yourself and all the possible likely combinations of bits are supplied. Various links and brackets the only extra thing you require is something most cars have a Cigar Lighter, funny they still come as standard when smoking is so non 'PC'.
I found in some built up areas that the GPS signal would disappear. However providing you have planned the route it should soon return and recalibrate to where you are. In large towns you should have plenty of road signs anyway.
When out in the wilds and you come to an unmarked T Junction that reassuring voice saying 'Turn Right' is always going to be correct, whereas someone reading a map may not be.
The speech was excellent, clear and concise, the normal warning was 400 yards, but with a succession of rapid turns this is not always possible. I am not sure about a driver watching a display whilst driving I tend to feel it should be there for another to watch.
It is possible to do dummy runs. Pick your starting and destination points and play the route through in dummy mode, this can be either on the PC or the Palm. I planned a journey and did the dummy run however I feel it's option of doing it at around 43 MPH in London was not only unrealistic but likely to get you many speeding points. During the dummy runs you can display a variety of factors, like speed, elapsed and remaining time.
It is also possible to use the route planning as a map type package on the PC, open Map Store on the PC and enter details, you can even plan a route as a pedestrian meaning that one way streets are not a problem.
I certainly have some misgivings about in car navigation, the built in units seem more reliable but as I do not have one myself I can only judge as a passenger. A Palm - or Pocket PC - solution still allows the unit to be used for it's original purpose but does this produce 'master of none' situations?
Available at £399 from www.johnlewis.com It is not yet on their website so unless you have one of their stores nearby the 08456 049 049 phone number may be useful.