A Clean Shave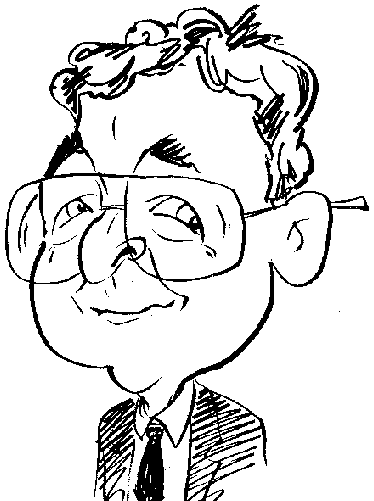 Review controls
Like many young boys I could not wait to begin shaving. However when the time arrived it did not take too long for this looked forward to activity to become a chore. Then technology, in the form of electric shavers, came to the rescue.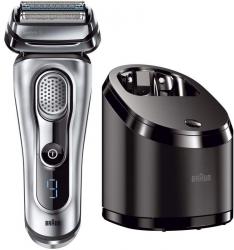 click image to enlarge
I am old enough to remember my grandfather using a cut-throat razor, in conjunction with a leather strap, for his daily shave (he was a publican and needed to look his best for his customers). The leather strap was used to ensure the open blade was sharp enough to remove the daily growth of bristles. Nowadays shaving, while basically fulfilling the same purpose, has charged out of all recognition with devices such as the Braun 9 offering with its SyncroSonic™ Technology which promises efficiency and comfort for the user even when a 3-day beard is involved.
Consisting of 400 parts, the Series 9 is a rechargeable electric shaver. The Series 9 shaver is the result of work carried out by a team of specialist designers. This team has come up with a product which is available in 9040s and 9095cc models with this review being based on the latter model.
As with earlier Series shaver models, this latest version is supplied with a Clean & Charge Station. Decked out in a mixture of lacquered and matte black, this squashed tubular unit not only charges the shaver when not in use but also hygienically cleans and lubricates the shaver head using a proprietary 5-action alcohol-based system once the appropriate button has been pressed. The shaver will need to be placed upside down in a deep well-like depression on the top of the Clean & Charge Station so that the shaver head is at the bottom where the cleaning process can take place.
The Clean & Charge Station uses special cleaning liquid supplied in a recyclable container which slots into a compartment at the base of the unit. A power lead is provided for linking the Clean & Charge Station to an appropriate two-pin socket for supply power. Due to the positioning of this power socket connection, this was not as easy as it could have been. The same lead can be used as a direct link between the shaver and power source if, for any reason, the Clean & Charge Station is not currently available.
With its front silver face and black back plate, the shaver fits comfortable in either hand. The shaver unit comes encased within its own hard travel case and a small cleaning brush. Mounted on the front of the shaver is the on/off button and a perforated MultiHead Lock switch that allows the shaver head to be locked in one of the five positions or angles that best suit your face and shaving style. A long-hair trimmer and slider device are located on the rear of the shaver.
The shaver head, with its SyncroSonic Technology, can be removed for cleaning purposes by pressing down on two release points on either side of the head. The shaver head can, as mentioned earlier, adjust itself to five different angles as it navigates the contours of the face. The head is made up of four cutting elements that have been designed to work in harmony and synergy as they remove hairs that tend to grow in whichever direction they feel like going.
Mounted between two micro-adaptation OptiFoil™ shaving foils, which cut hair as close as possible to the skin, are two new central blades. These are the Direct&Cut Trimmer and HyperLift&Cut Trimmer which work in conjunction to lift, direct, trim and cut problematic hairs. While Direct&Cut attacks flat lying hairs, HyperLift&Cut tackles those hairs that are growing in different directions.
Powering the shaver head is Braun's Linear Drive motor. This motor generates 10,000 sonic micro vibrations which, in turn, deliver 40,000 cross-cutting actions every minute reducing even a 3-day growth (in case you are wondering, the 3-day beard classification covers the weekend when personal grooming might take a back seat) to a clean smooth face. Braun claims that this motor is the best that the company has produced.
Providing the power to generate the micro vibrations and cross-cutting actions is the shaver's built-in Li-ion rechargeable battery. Braun states that this battery provides ten percentage more power than its predecessor with a one-hour initial charging session giving 50 minutes of high powered shaving action. I can certainly confirm these figures. A chargeable light will glow during the process while up to five blue lights will provide feedback as to the current battery capacity level to help give an indication when charging might be advisable.
The Braun Series 9 shaver belongs to the Wet & Dry classification. However, as I prefer the traditional type of wet shave (but not using a cut-throat razor), my tests have concentrated on the dry shave aspect of this device. As such I can confirm that the Series 9 shaver provides a smooth and comfortable shave. Priced at £329.99, the Braun Series 9 shaver will be available from Boots, Amazon and other good electrical retailers.