Union Jack Telephone and Leef Bridge 3.0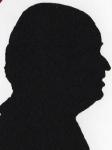 Two items that are both connected with telecommunications, the first a rather patriotic telephone that I can see being popular is places like Notting Hill and the Leef Bridge 3.0 a high speed USB 3 flash drive offering a standard USB connector at one end and micro-USB at the other for Android devices.
Union Jack Telephone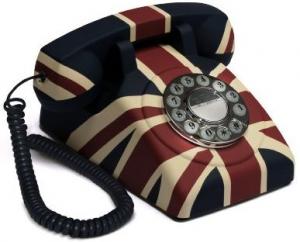 click image to enlarge
This is a very conventional well-made push button telephone. Maybe it will find its market in posh stores for its decoration as it is tastefully decorated with the union jack, while the red, white and blue are all correct the finish is matt.
It is 23x21x12cm these are maximum dimensions as it is less than 3cm at the front.
The shape is one that was favoured by BT in their later years and it bears the GPO label which is not to convey that they are old stock but the current owner of the GPO brand.
It comes with a 7foot lead to a standard phone connection plug this fits in the base. The handset has a 2foot lead when fully coiled up.
One selling point is that as this has no additional electronics inside it will work in a power cut as the only power it takes is delivered down the line from the exchange.
It is always wise to have a standard phone connected somewhere in the property as most modern phones have a connection to an electrical socket in the property and when you have a power cut they will no longer work.
The face has what initially looks like an original rotary dial but these are all touch buttons, a total of twelve, perhaps alien to today's children but what most people over say thirty or forty were brought up on.
In the centre was the old paper disc behind a plastic sheet with Dial 999 for Fire, Police, Ambulance and 100 Operator.
The curved handset fits between the ear and mouth perfectly and the finish feels almost rubbery.
The Union Jack Telephone is available from the link below for £39.99 with free delivery.
http://www.amazon.co.uk/gp/product/B008MNKQ38?ie=UTF8&tag=gadge0a-21&linkCode=as2&camp=1634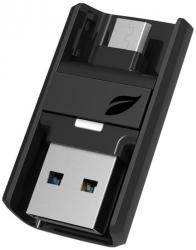 click image to enlarge
Leef Bridge 3.0
The Leef Bridge 3.0 is a flash drive offering compatibility with standard USB products using a high speed USB 3 (ten times faster than USB 2) connection and, via micro-USB, direct connection to Android devices.
The possible problem is that not all Android (Jelly Bean V4.1) phones support transfer of data through what is often designed as only a micro USB port for charging.
So if you have Android 4.1 or later and it supports OTG (on the go) then this device can allow allow you to transfer files without a network or Wi-Fi.
Simply plug into a USB port on the PC or Notebook (USB3 for faster transfer) but it will still work with USB2. Load files up to the capacity of the device the one I was sent was 16GB but other sizes are available. Then plug the other end of the device into the micro USB port on your SmartPhone and the data is available to play from the device or transfer to the SmartPhone either the main memory or Micro SD card inserted in the SmartPhone.
It is 5cm long, 2.2cm wide and 0.5cm deep. These figures are when either the USB port or the micro USB port is exposed. In the central position when both ends are protected it is 3.7cm long.
The only thing it lacks is some form of link to connect it to a key ring as otherwise I can see this getting misplaced.
Leef Bridge 3.0 32GB is available for £31.99 with free delivery. They also do a 64GB version for £49.70.
http://www.amazon.co.uk/gp/product/B00GWP9EYK?ie=UTF8&tag=gadge0a-21&linkCode=as2&camp=1634