Cygnett ChargeUp Portable Power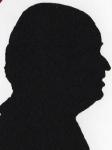 The Cygnett 1A ChargeUp is a charging device that helps you out when your phone or tablet goes flat and a power plug is not in sight. However this has another feature that can also have a use when power is lost it has a built in torch in the end of the unit.


click image to enlarge
The device measures 9.6x2.8x2cm and weights 72grams. It comes with a 30cm USB to micro USB cable that has two uses dependant on the way it is connected.
There is a single button on the base of the unit that will turn the torch on, this button is flush to slightly indented so you are unlikely to turn the torch on by mistake. You also need to press the button for at least a couple of seconds to turn it on/off.
At the rear end are two USB ports mounted one above the other a full sized and a micro USB one.
Plug your 30cm lead into the full size USB port and you are using it to charge your mobile device. Plug your 30cm lead into the micro USB port and you are charging the device.
On the underside there are four blue LEDs that circle to show the state of the battery while charging. Less than 25% full all four LEDs will show in sequence. Between 25% and 50% the first will stay on and LEDs 2-4 will circle. Between 50-75% the first two are solid and 3-4 circle and when over 75% charged the first three are solid and only the last LED flashes. In use these four LEDs show the amount of charge left in the unit in the same way.
The stated power of a fully charged battery is 2600MAH which means very little unless you are someone with electrical knowledge. However it does state the number of hours various devices can be powered from the battery and that is a lot more useful.
20 hours plus talk time for an iPhone, 12 hours plus talk time for other Smartphones, 85 hours plus audio playback on an MP3 player and 8 hours plus on a game console.
If your device has a mini USB or an IOS type connection you will need to use the cable that came with your device to take power from the battery. I also used other USB to Micro USB cables to transfer power and even to charge the battery so the 30cm, cable supplied is a standard one.
There are plenty of other devices out there to charge your devices but few are better value than this one from Cygnett and the torch is far more useful than you may at first think.
The Cygnett ChargeUp is available from the link below for £24.96 with free delivery.
http://www.amazon.co.uk/gp/product/B00GR2LZAE?ie=UTF8&tag=gadge0a-21&linkCode=as2&camp=1634