Oral Healthcare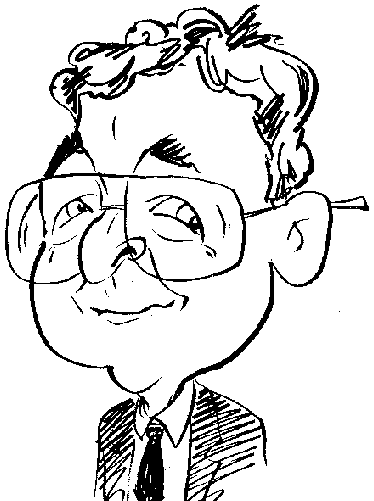 Review controls
Keeping your teeth clean can help various health issues as well as having a cosmetic effect.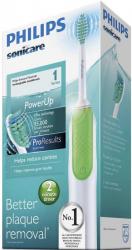 click image to enlarge
Whether featuring squeaky clean teeth or a case of bleeding gums, adverts for different brands of toothpaste appear on a regular basis on our television screens. Yet less consideration is given in these marketing exercises as to the hardware that applies this software solution for the benefit of our personal oral hygiene. A recent survey of 11,000 adults in Scotland has revealed that oral health can have a direct impact on heart disease, diabetes and complications during pregnancy. As I have two of these conditions (no prizes for guessing which two), I was only too happy to check out a rechargeable sonic toothbrush designed to alleviate such possible problems. This is the Philips Sonicare PowerUp model.
Designed to provide you with an easy way to give your teeth and gums a supersonic clean, the Philips Sonicare PowerUp product consists of the handle unit, a ProResults brush head and a charge dock that comes with a two-pin plug for use in a bathroom. Measuring 165mm in length, the PowerUp's slim handle adopts an Apple White and Lime Green colour scheme to encase its rechargeable battery. Situated on the front of the handle is the unit's on/off switch. Actually you could refer to this as a power on switch as you would rarely, if ever, use it to turn off the power.
This brush handle has a built-in timer that is set to two minutes. Once this period has been reached then the toothbrush turns itself off automatically. As this power button is set almost flush to the handle, I found it easier to place my thumb of in before putting the toothbrush in my mouth as the button was difficult to detect my touch alone.
The supplied ProResults brush head has a wave-like appearance with regards to the element that comes in contact with the teeth and gums. This shape is meant to ensure that the brush should make contact with those hard to reach areas of your mouth that sometimes get neglected. The brush head mimics and up and down motion that is generally used with a manual toothbrush. According to figures quoted by Philips, the Sonicare PowerUp product, with its 15,000 strokes per minute, will deliver more brush strokes in its 120 second cycle than a manual brush does in one month. I am not exactly sure how or who did the counting for the manual brushing but it certainly sounds impressive.
My mouth found it easier to adjust using the Sonicare PowerUp that the Sonicare FlexCare+ that I looked at recently. This was due, in no small measure, to the reduction in the brush head speed delivered by the PowerUp. Along with the reduction in speed, Philips has also removed the audio reminders to move on to a different area of the mouth. While there is no battery level indicator with this product, you can ensure it is fully changed by making sure it is mounted on the charging dock after each use and cleansing process.
Philips has suggested a recommended price for the Sonicare PowerUp in the region of £50 which does seem a little high for what is a product that Brent Kokoskin, Marketing Director, Philips Oral Healthcare, describes as " a great option for people looking to experience a power toothbrush for the first time." Fortunately Amazon.co.uk is currently listing this product at £22.48. Amazon also has replacement brush heads priced at £24.99 for a pack of seven or £13.34 for a three pack when you need new heads. Philips recommends replacing your heads every three months.