Solar Light and Screen Cleaner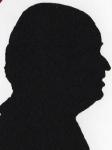 The first from USB Kings Brando in Hong Kong and yes you can also charge it from USB as well as from Solar power. The second is something we all need to protect the most delicate part of your phone the tender screen.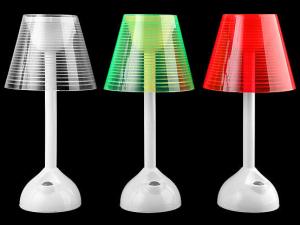 click image to enlarge
Desktop Solar & USB Lamp
It is 19.5cm tall, 6.5cm across at the base and 5cm at the top where the solar receptor sits. It comes with a rather garish shade (mine was red) but without it you have a small but stylish uplighter to give you enough light to see by in a power cut or to make a decent night light for a child. There are six LEDs and these shine down from below the solar panel through a frosted inner shade so no eye damage even from prolonged gazing at the light.
The base has input for the supplied USB lead and a simple push button for on/off. I used this for a period of over 15 hours without connection to power and while it seems quite dim in daylight at night it lights your way.
The lamp with shade weights 92grams and 56grams without it and so is unlikely to be heavy enough to do damage.
In summer – longer days – there will probably be enough light to keep it going without charge, in winter it will probably need to be charged but the charge goes to an internal solid battery so never a dangling lead to be pulled.
The supplied USB lead is .75 metre but as the lamp with or without shade is only light in weight it is easy to move to a USB socket.
During the day a sunny window sill should be more than enough to keep it well charged as either an emergency light or for more regular use as a child's night light. My lamp was red but it is also available in white or green.
The USB Solar Retro Lamp is available from the link below for $18 (US) plus $3 (US) whatever the size of your order.
http://usb.brando.com/usb-solar-retro-lamp_p02761c058d15.html
Stickems
While it might seem like an expletive a Stickem is a nice way of ridding your phones screen of greasy fingermarks and smudges. I am sure most use a shirt sleeve and sooner or later they use the shirt button and the screen never fully recovers.
As the name implies the Stickem adheres to the back of your phone and you remove it and use the reverse side to remove the grime from the screen. I was sent the largest size 9x5cm and these come with humorous logos. Mine was 'Sod Calm and Get Angry' a take off of the recently rediscovered wartime 'Keep Calm and Carry On'. There are others as well.
The smallest are circular at 3cm, the middle size are rectangular at close to 4x3cm and both of these have cartoon like images.
I have been using my 'Sod Calm and Get Angry' on the back of several phones since just after the Gadget Show around two months ago and while I tend to be quite careful all the screens still look bright and clean, the logo on the back has raised more than the occasional remark so maybe choose yours with care to suit your environment.
The smallest size is £2.99 the mid size £3.99 and the largest is £4.99. Available from www.Stickems.co.uk