DriveStation Axis USB 3.0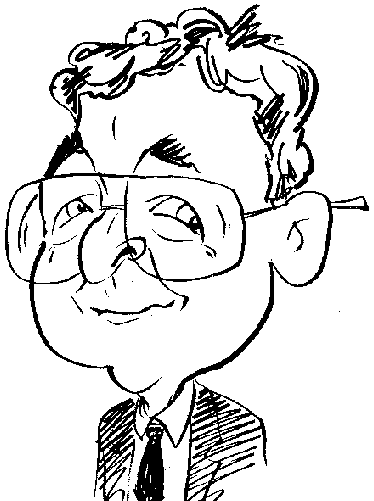 Review controls
As files get larger so the need for greater storage capacity increases with a corresponding improvement in data transfer.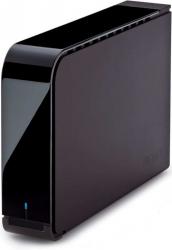 click image to enlarge
As part of its new product line-up announcement at the Consumer Electronics Show inLas Vegas(unfortunately my invite and plane ticket somehow got lost in the post so I was unable to attend),Buffalointroduced the DriveStation Axis USB 3.0. This external desktop hard disk is available in either 1 or 2TB versions and comes with the promise of high speed access for the user. My review is based on the 1TB model which I have seen listed at £69.99.
This SATA drive supports the latest USB 3.0 technology while retaining backward compatibility with USB 2.0. The drive is encased in a fingerprint-collecting black shell. While mainly matt black, there is an "L" shaped lacquered black strip running along the top and down the front of the case – with both suffering from the smear affliction. Almost box-shaped, apart from a couple of rounded corners, this drive unit weighs in at around 2.1 lbs and has dimensions of 188 x 122 x 38mm (H x W x D).
Supplied with the drive are a mains power lead and a USB 3.0 lead. Connections for both these leads are located at the rear of the drive along with a small hook to help secure the mains lead and a Kensington lock port. Depending upon available workspace, you could position the drive in an upright stance or flat on your desk. For my tests I opted for the latter orientation to avoid any possibility of accidentally knocking the drive over
I was a little surprised to note that the drive did not have an on/off switch and my surprise became more like worry when I attached the power lead. I could discern no indication as to whether the drive was receiving power or not. It was only when I attached and linked the USB lead to a computer that I felt a slight vibration in the drive to indicate that it was alive and well. Following the normal procedure, theBuffalodrive was recognised and assigned a drive letter.
Rather than just test the drive's performance under USB 3.0, I decided to also check how it would perform if just a USB 2.0 port was available – as it well might be if you are running a legacy system that has not been upgraded to the latest technology. Tests were run using MP3 files, video files in AVI format, and Word document files. In each case the test was run using a USB 3.0 connect first on a system that had both USB 2.0 and USB 3.0 ports so that no outside influence might affect results. The results, to say the least, were not what I was expecting in some cases.
The first test consisted of my collection of MP3 files. In total there were 8139 tracks spread over 634 folders which took up 29.4GB of disk space. The video transfer test was made up of 13.7GB of data and involved 59 files in 12 folders. Finally the document test had 540 files that added up to 15.2MB of data.
Starting off by copying data to theBuffalodrive, my tests fell far short of any promise mentioned on the packaging of 10X faster storage. While copying documents saw a 22% reduction in the time required, MP3 files dropped to half this improvement. Copying video files required the same time whether using USB 2.0 or USB 3.0. The timings for Read operations were more positive with regards to USB 3.0 performance. With both MP3 and video files, USB 3.0 was a clear winner with over 60% reduction in the time taken although document file reading was a draw.
Write Timings

| Activity | USB 3.0 | USB 2.0 |
| --- | --- | --- |
| MP3 | 25 minutes | 28 Min 09 sec. |
| Video | 9 min 38 sec. | 9 min 38 sec. |
| Documents | 7 seconds | 9 seconds |
Read Timings Timings

| Activity | USB 3.0 | USB 2.0 |
| --- | --- | --- |
| MP3 | 8 min 36 sec. | 18 min 30 sec. |
| Video | 2 min 35 sec. | 8 min 02 sec. |
| Documents | 4 seconds | 4 seconds |
My tests confirmed that this drive performed faster under USB 3.0 but not at the promised rate of improvement. The tests were carried out on a Windows 7 64-bit system with an Intel Core i3 CPU running at 3.07GHz.
Buffalosupplies a suit of utilities with this product. This suite consists of TurboPC, TurboCopy, Secure Lock Mobile, eco Manager plus a backup utility and RAMDISK Utility.
http://www.buffalotech.com/products/desktop-hard-drives/usb-30/drivestation-axis-usb-30-hd-lbu3/