Multiple Recharging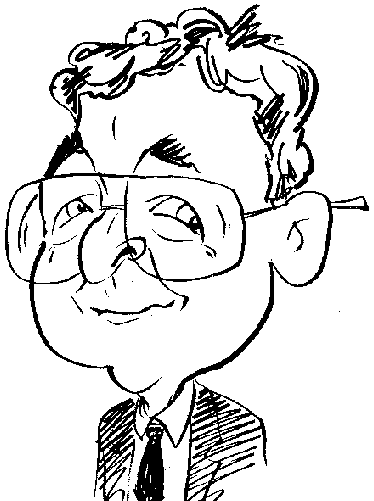 Review controls
As we own more and more mobile devices, so the logistics regarding recharging can increase. Belkin has a solution for this problem.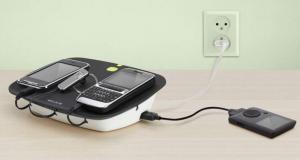 click image to enlarge
According to my Concise Oxford Dictionary one meaning of the word "conserve" is "keep from harm, decay or loss" while "valet" refers to "a man servant who attends one man's person". I mention these two definitions as an introduction to a new product from Belkin which goes by the name of Conserve Valet. While not totally descriptive of the actual product, I can see some relevance in the naming of this smart USB Charging Station
To avoid any confusion with a Stephen Fry character, I should point out that this device's sole role in life is in simultaneously recharging of up to four mobile USB devices by taking up a single mains power connection. The Conserve Valet consists of an off-white plinth which rises up to a black, non-slip sloping platform on which you can position devices for recharging. A mains power lead is provided for connecting the Conserve Valet to an appropriate power source.
Unlike some other recharging devices that I have seen, the platform element is merely there for supporting the devices during recharging. It plays no part in the actual process. This does mean that you can position a device elsewhere if there is not enough room on the platform.
To recharge a device you need to connect it to one of the four available USB ports that decorate the unit. Three ports are located at the rear of the plinth while the fourth port is situated on the right side of the valet's body. Belkin does recommend that you use the USB lead that came with each device to be recharged. However Belkin has supplied a USB to Mini-USB lead and a USB to Micro-USB lead that come be used in an emergency.
To help combat the possibility of entangled leads, the plinth offers a couple of cord management features. For those devices with long leads, you can wrap any excess lead around an inner spool which forms part of the plinth so that it is kept out of the way. In addition there are five eyelits, positioned along the front and either side of the unit, which can help secure an attached lead at a particular position as it emerges from the plinth.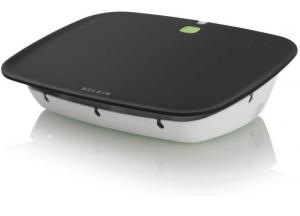 click image to enlarge
The actual recharging process does not start for attached devices until you press the Start button. This is easily recognised with its lemongrass colour standing out against the black background of the unit's platform. An LED light is meant to indicate when power is on and devices are being recharged. It should flash three times whenever the process is over and the valet is about to turn off. However I really struggled to distinguish any difference between the LED's on/off modes which made it extremely hard to know when the recharging process was completed.
Depending upon the power requirements of the individual devices you wish to recharge, you should be able to work with up to four devices simultaneously. The Conserve Valet is capable of delivering 500mA to each of the four USB ports. If any of your devices require more power, such as those with large colour screens, it is recommended that you limit the number of devices to just two being charged simultaneously.
In tests recharging of various devices, including PDAs and MP3 players, took just over four hours. Once the task was completed the Conserve Valet turned itself off so as not to waste power. It is possible to add a device once the recharging process has started with the result that the recharging process will take longer as the device resets its internal timer.
With dimensions of 2.25 x 6.25 x 8.5 inches (H x L x W), the Conserve Valet does not require too much space. The supplied power lead measures 1.3 metres giving you a reasonable amount of play when positioning the unit with regards to a power source. Although the Conserve Valet performed without any problems and recharged the various devices to which it was faced, it failed to replace my current favourite recharging device. Priced at £44.99, the Conserve Valet comes with a 2-year limited warranty.