Hard Drive with Dual Connections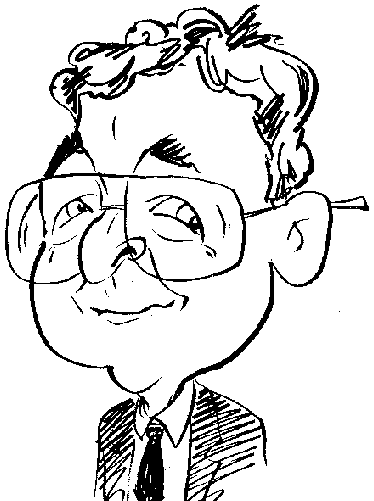 My first external hard drive, still in active service as a backup device, has a fairly substantial presence with its own power supply. More recent models have decreased in size while offering plenty of storage capacity and accepting power via the USB connection. Now a drive arrives with a choice of connectivity.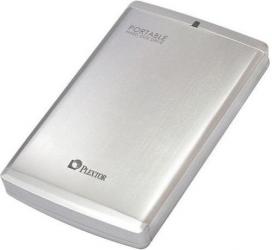 click image to enlarge
Lets start off with a little history lesson which, I must admit, came as a bit of a surprise to me and maybe it will be the same with you. Plextor, the company responsible for the external hard drive, currently occupying one of the ports of my trusty workhorse of a computer, was founded back in 1918. Back then the company was better known as the Shinano Kenshi Corporation and, quite naturally, was not involved in the computer industry as it did not exist at that time. However the Shinano Kenshi Corporation was considered to be "High Tech" as it manufactured Spun Silk Yarn which required a very delicate and precise production process. The company's customers would be high ranking government officials and dignitaries which definitely would have left me out.
In the 1960s Shinano Kenshi diversified into electronic motors and followed this up in the 1980s by manufacturing its own compact disk players and its first CD-ROM optical disk drive under the TEXEL brand name. As the company expanded into new geographical territories, a new name was considered to be a prime consideration. PLEXTOR US was officially founded in 1990 with the European branch opening three years later. This leads me nicely on to the first Plextor product that I have had the opportunity to try out which is the Plextor Portable Hard Disk Drive with a capacity of 500GB.
Not only is this the first Plextor product that I have looked at but it is also the first external hard drive that I have seen supporting both USB and eSATA connectivity. Unfortunately, as none of my various desktop and laptop systems have the required eSATA connection, I have been unable to test the promised superior speed available with this technology. All my speed tests and comments have been carried out on a Windows system running the latest Windows 7 operating system using standard USB 2.0 connectivity.
Measuring 81 x 130 x 17mm (W x D x H), the Plextor Portable HDD certainly has an elegant appearance. You could easily decide that its brushed aluminium casing had a silken sheen to it especially knowing about the company's early beginnings. I knew that thought occurred to me.
Included in the box are leads for both eSATA and USB connectivity. They are easily distinguishable so there should be no problem in deciding which lead to use for the appropriate connection. Apart from the different style of plugs on each lead, the USB lead has a dual connector in case you need to attach the drive to a laptop that might not be able to supply enough power over the lead that is also carrying data. A soft carry pouch and what is described as an Installation Guide are also included.
This Guide is little more than a piece of thin card showing illustrations demonstrating how the drive should be connecting using either option. The Guide makes no reference to the software that is supplied on the drive although I should point out that there is a mention on the main packaging. A quick check of the drive revealed that there are two applications ready waiting to be installed on your main drive. These applications are identified as PTP LE and PTP XL. These are different versions of Plex Tools which provide audio playing capabilities and, more importantly, the means to check on all your attached drives and other devices such as those dealing with video capture and networks functions. You are also provided with tools to carry out diagnostic tests of your various drives.
You will need to manually start the installation of Plex Tools. No other software is supplied or required. You simply attach the drive and it will be automatically recognised and it will be ready to go. A blue LED light positioned at the head of the top surface of the device indicating everything is O.K. and it will flash to show when activity is taking place.
As mentioned earlier my speed tests were conducted using the Plextor HDD USB 2.0 option. Copying 461 document files spread over 6 folders and consisting of 14MB of data took 3 seconds. Repeating the process in the opposite direction was markedly slower and required over three times as long. 10 seconds were required to complete the operation. Switching to MP3 data consisting of 363 files in 19 folders and totally 1.05GB of content resulted in times of 55 seconds inbound to the Plextor drive and ever so slightly quicker outbound which took 54 seconds. I was pleasantly surprised and satisfied with these timings.
The Plextor Portable HDD product can be used on either a Windows or Mac system. With Windows you will need to be running version 2000 and later while Mac users will require Mac OS 8.6 and later. I have seen this dual USB 2.0 / eSATA product available for £86.40.
http://www.plextor-digital.com/index.php/en/Portable-Hard-Disk-Drive/px-ph500us.html