Keeping in Contact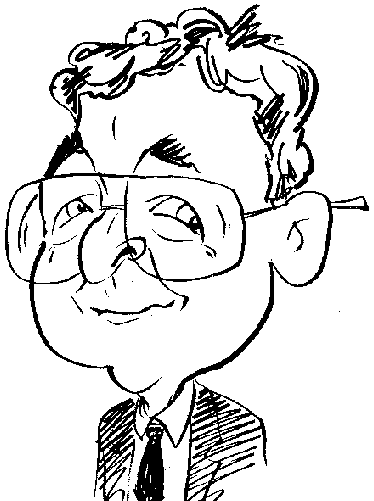 One of my favourite episodes of Last of the Summer Wine involves bulky walkie talkies. Nowadays units are much smaller and more portable as can be seen with t product from Doro.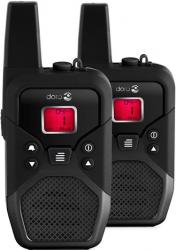 click image to enlarge
As part of its telephony-based product line-up, Doro has released its wt96 Pro offering. This product is a walkie talkie communication kit. Opening the box reveals a pair of walkie talkie handsets with accompanying docking stations, various power leads, ear-bud style headsets and two packs of AAA x4 rechargeable batteries that fit into each handset.
Encased in a compressed black rubber material, which provides splash proof protection, each walkie talkie unit weighs in at 151g and measures 166 x 54 x 32mm (L x W x D) – a third of the length is down to the presence of a stubby antenna. Fortunately, as the handsets are too bulky to fit easily into a pocket, each unit has a belt clip attachment. When not in use the handsets can be placed in their individual docking stations for recharging. There is also an option, through the use of a provided Y-lead adapter lead, to power both units simultaneously from a mains connection. A full charge process will require approximately 10 hours giving 35 hours on standby or two hours of operational use.
A small, almost porthole style window, measuring 25mm diagonally on each walkie talkie unit, provides feedback information as to the chosen mode, channel, battery status, volume level and whether the vibrator option is turned on or not. Positioned just below this window is the unit's main control pad. This pad consists of power, call, menu and up/down keys. On the left side of the handset is the PTT (Push To Talk) key which, as its name indicates, is used when communicating with another unit. Concealed sockets for direct charging and attaching the supplied headset are on the right side. The connection for charging via the docking station is located on the base of the unit.
The wt96 Pro walkie talkie units support the use of eight channels. You can also select from 38 CTCSS sub-channels or 83 DCS sub-channels. Some experimentation might well be required in order to find a channel that is not being used by others within range of your particular location. I found it necessary to switch channels several times before I was able to locate a channel that was not being used by others within the vicinity of my South London base. Sometimes you do not realise you are sharing a channel until a stranger's voice breaks the silence.
Audio quality was fairly reasonable but it was not up to the quality we have come to expect from other devices such as a landline, DECT, mobile or even VoIP handset. The operational range of this product varies considerably depending upon the type of surroundings. In the case of indoors, with walls and furniture helping dilute signal strength, the range will be between 50 and 150 metres. An outdoor city location should allow up to 900 metres while a totally open area could increase the range up to 14 kilometres or so Doro informs me.
Doro has priced this product at £93.99. At this price, and with the operational range, I feel that the product is more suitable for business rather than personal use. The best price from Amazon is £84.85, including delivery:
http://www.amazon.co.uk/gp/product/B001EYQ61S?ie=UTF8&tag=gadge0a-21&linkCode=as2&camp=1634
http://www.doro.com//global/businessunit/doroBusiness/Product?c=11000&p=WT91XPRO