A Portable Hard Drive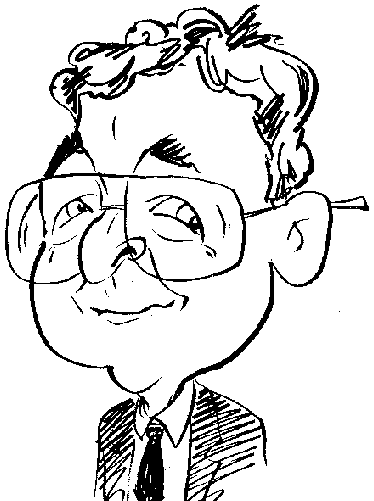 As the size of software increases, so the capacity of hard drives grows to provide the necessary storage space and the price being asked for such devices tend to fall.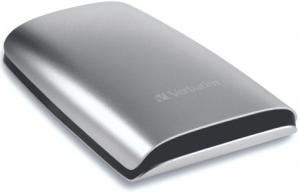 During one of my infrequent clear-outs of kit that was of little use other than being a repository for dust, I came across one of the hard disks that had formed part of an earlier computer long since consigned to the scrapheap. I hate to think how much this item of equipment would have cost when I purchased it. I do know that whatever the price for this 10-year old Western Digital 13020MB internal hard drive, it would have been higher than that being asked for the latest external hard disk drive to have taken up resident on my workspace. Showing how prices and required storage capacity needs have moved in opposite directions, one up and the other down, is the 250GB Portable Hard Drive from Verbatim's SmartDisk range.
With this product, Verbatim has taken a 2.5-inch drive and encased it in a scratch-resistant, matt silver, rigid plastic shell. The unit, with its smooth curves and a dark translucent band running around the body, has the look of a squashed shark, with an opened mouth but without its dorsal fin, when viewed from the front. The external drive measures 135 x 85 x 25mm and weighs 150g thus making it extremely portable.
Unlike other external hard drives that I have used in the past which came with dual USB connectivity, this Verbatim product offers a single USB socket and lead for drawing power and data transfer. According to the rather small and slim Quick Start Guide, if you need an additional power source then an optional USB-Y cable is obtainable from the Verbatim Technical Support team.
You can use this external hard drive with either a Windows or Mac OS 9.X and later systems. No additional drivers should be required unless you are running Windows 98SE. In this case you can download the appropriate software from the Verbatim web site (www.verbatim-europe.com). Once connected to a USB port, a blue light, emanating from the rear on either side of the unit, will glow to indicate power is being received. After being recognised by the operating system, you can use the device as you would any other drive using standard conventions such as copy & paste or drag & drop.
Along with a PDF version of the User Manual, the drive contains a copy of Nero BackItUp 2 Essentials software. While hardly being the most user-friendly backup software currently available, this product does provide the means to create backups of drives and/or specific folders with the minimum of fuss. Options are available to add compression to the data (turned on by default) and include encryption for additional security (turned off by default).
Rather than quote speed figures for read and write operations, Verbatim's web site mentions a data transfer rate of up to 480MB/s. This is actually the figure claimed by USB 2.0 and one that I have yet to come close to achieving in tests. Copying 1GB of MP3 tracks took 3 minutes 6 seconds while transferring 7.16MB of document files was achieved in 10 seconds. Backing up a hard drive with 33.3GB of data using the bundled BackItUp 2 Essentials software took just over 5 hours but this did include verifying the data.
While not the smallest portable hard drive I've seen, this Verbatim unit is the lightest. It was able to cope without any additional power source when carrying out a variety of tasks. Included in the box are a slim, mini User Guide and a USB lead while the lack of a carry pouch of some description was a disappointment. Priced at £99 this device is very simple to set up and easy to use.
http://www.verbatim-europe.co.uk/en_1/product_2-5-portable-hard-drive-firewire-usb-2-0-250gb_12048.html